Stuff I've Been Feeling Lately by Alicia Cook
Author:Alicia Cook , Date: November 11, 2017 ,Views: 2909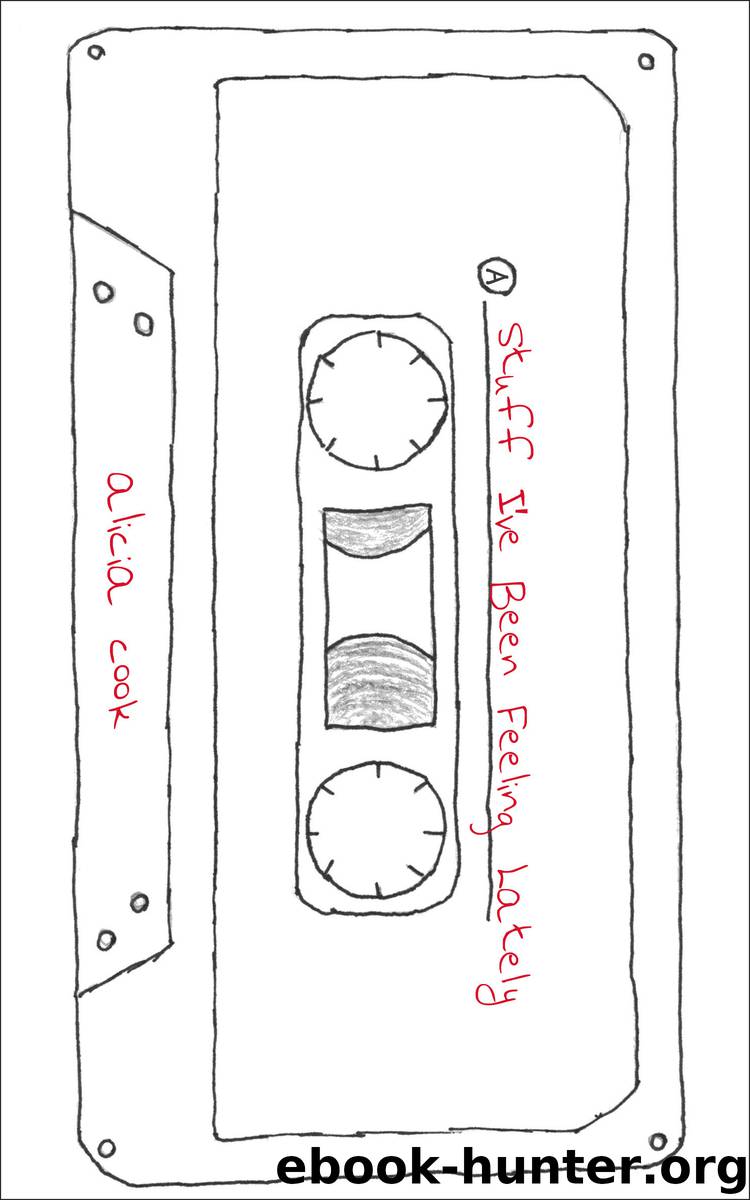 Author:Alicia Cook
Language: eng
Format: epub
Publisher: Andrews McMeel Publishing
Published: 2017-03-29T20:25:51+00:00



Currently Listening To:
Albert Hammond Jr., "Feed Me Jack"
Track Fifty Five
I spent a lot of my early twenties
making mistakes;
really bad ones.
The light of day was not my friend;
I was tired of how it illuminated my missteps.
I began plucking away at my blessings
like stars from the sky
just so my world could go black.
Enlightenment was something
I bumped into in the dark,
like a corner of a table or lamp.
Isolating yourself
does not make you unique,
it makes you a coward,
too afraid or ashamed
to show up for your own life.
I decided a long time ago
to stop exclusively chasing
my visions just when
my head was on a pillow.
I decided a long time ago
to be better off in the daylight.
To do better,
to be better,
to make other
things better.
My whole damn life
is my passion project.
You think I have big hair;
you should see my dreams.
Currently Listening To:
Jordin Sparks, "This Is My Now"
Track Fifty Six
What is the difference between Earth
and the World? I asked my fourth grade
teacher whose name escapes me.
She seemed to be using
the terms interchangeably.
Since, right now,
humans only live
here on Earth,
the two words mean
the same thing,
she answered.
As years went on, I found the two words to be
vastly different. Earth is the planet we inhabit,
yes, but the World is a unique plane of existence
to each person. As we plant roots and find love
and birth babies and become regulars at coffee
shops and restaurants, the World quickly
becomes Our World; mini colonies.
I've found that certain worlds can become as
narrow as hallways; and these passages I walk
through, the worlds I know, can
begin to feel constrictive.
The truth is, I've outgrown many worlds on
Planet Earth, only to begin again. Earth provides
the air we need to fill our lungs, but Our Worlds
give us every reason to breathe deep. We must
not take anything for granted on the exhale.
Download


Copyright Disclaimer:
This site does not store any files on its server. We only index and link to content provided by other sites. Please contact the content providers to delete copyright contents if any and email us, we'll remove relevant links or contents immediately.