Principles for Dealing With the Changing World Order: Why Nations Succeed and Fail by Ray Dalio
Author:Ray Dalio [Dalio, Ray] , Date: December 6, 2021 ,Views: 968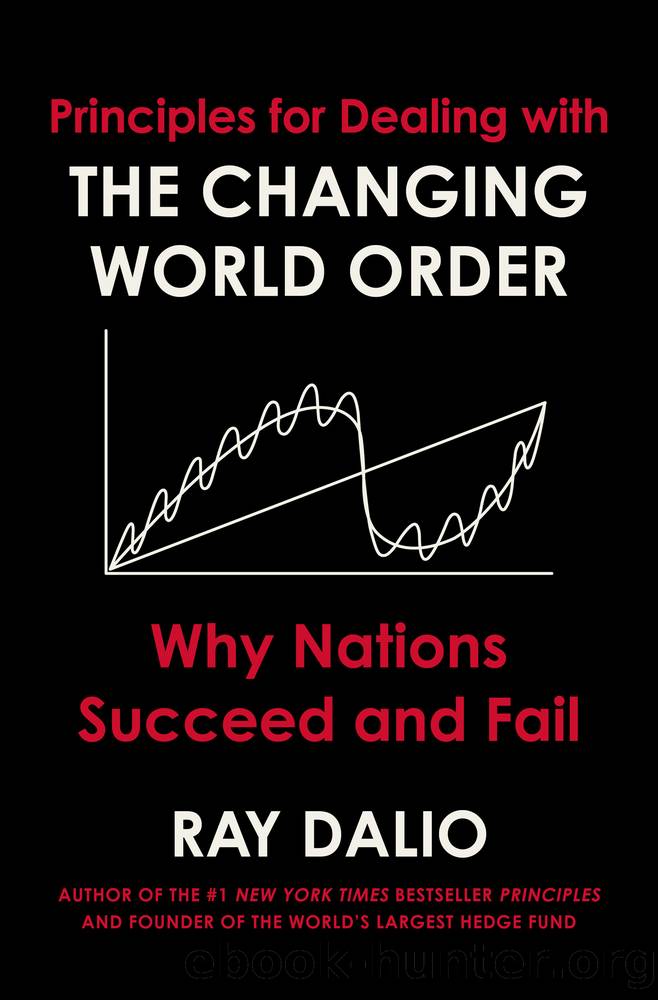 Author:Ray Dalio [Dalio, Ray]
Language: eng
Format: epub
Tags: economics
ISBN: 9781982164799
Google: AifhDwAAQBAJ
Publisher: Simon and Schuster
Published: 2021-11-30T05:00:00+00:00



1 By the way, the existence of familial relationships in a Chinese dynasty should not be mistaken for loving and caring relationships, as, just like in Europe, fights between family members for control of dynasties were brutal and often to the death.
2 The Medici family, who ruled and developed Florence during the period (though Florence technically remained a republic for much of their rule), acquired their wealth and power as business leaders and bankers. The Medici used their wealth, power, and smarts to acquire more wealth and power and to contribute enormously to the arts and sciences. They also acquired significant political power in Europe. For example, to gain power and/or to provide public service, four popes came from the Medici family during their reign. A number of Medici were themselves artists and political leaders who looked to help not only the rich but also the middle and poorer classes in the city. However, like many multigenerational families and monarchies, after a few generations a weak head of the family and leader of the state, together with perceived excesses at a time of economic stress, led to a revolution. The Medici lost control of Florence on several occasions. While the Medici returned to power over the subsequent three centuries and the Renaissance continued, they struggled and failed in the mid-16th century as a result of wars, changing trade routes, and bad loan making, which damaged their finances, and of changes in social norms and political practices.
Download


Copyright Disclaimer:
This site does not store any files on its server. We only index and link to content provided by other sites. Please contact the content providers to delete copyright contents if any and email us, we'll remove relevant links or contents immediately.