Owning Bitcoin: The Illustrated Guide to Security, Privacy, and Potential by Apodaca Richard
Author:Apodaca, Richard [Apodaca, Richard] , Date: November 6, 2017 ,Views: 1570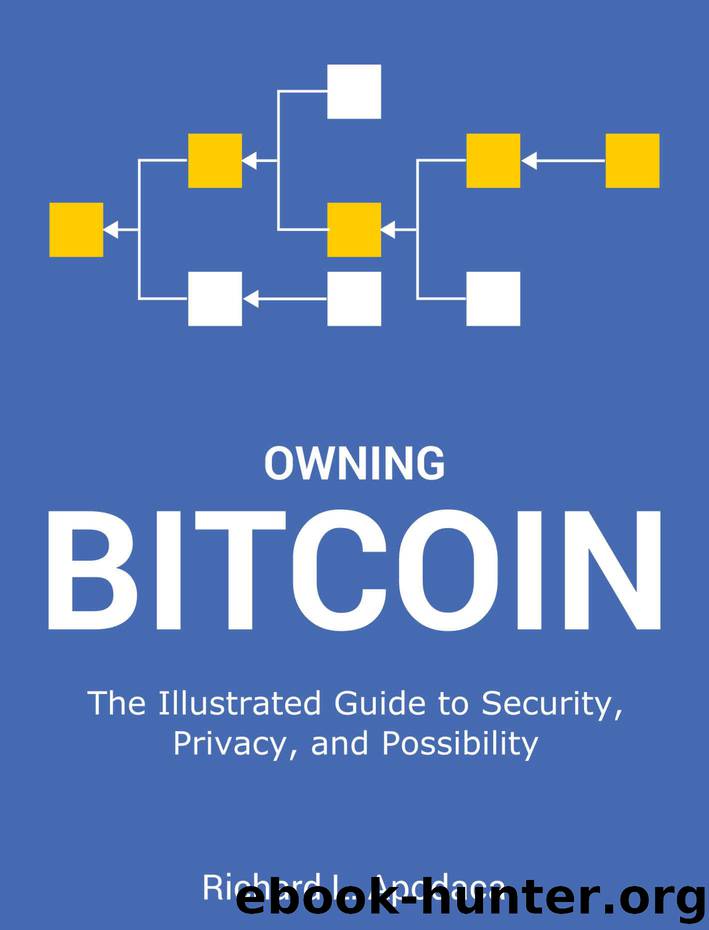 Author:Apodaca, Richard [Apodaca, Richard]
Language: eng
Format: azw3
Published: 2017-09-28T04:00:00+00:00



A Final or Active BIP's status can changed to Obsolete or Replaced when it becomes irrelevant.
In September 2012, the creation of the Bitcoin Foundation was announced.76 Its first six-member board included Gavin Andresen. The Foundation's stated mission was to promote the growth of Bitcoin through standardization, but a series of events derailed its implementation.77 In December 2015, a member of the board was voted out amid allegations that the Foundation was out of money, lacked direction, and needed to be shut down.78 The Foundation's influence and visibility have continued to wane since.
This period also produced idea of a Core Developer. Although this term continues to be widely-used, its meaning remains ambiguous. The most-used application of the title refers to those developers with write access to the Bitcoin Core repository. As of May 2015, there were five: Gavin Andresen; Wladimir J. van der Laan; Greg Maxwell; Jeff Garzik; and Pieter Wuille.79 Recent usage appears to have shifted to interpreting the title more broadly as anyone who contributes to Bitcoin Core.
In April 2014, Gavin Andresen handed the title of Lead Developer to contributor Wladimir van der Laan.80 At the time van der Laan was noted as the project's most prolific contributor. Unlike his predecessors, van der Laan has made relatively few non-technical statements, given few interviews, and his name remains unknown to most Bitcoin users. In May 2016, van der Laan revoked Gavin Andresen's Bitcoin Core write privileges.81
In May 2015, Gavin Andresen began a concerted campaign to convince developers and users of the need for a block size limit increase (see: Scalability).82 His proposal was repeatedly rejected by the Bitcoin Core project team, a position that continues to today. The technical dispute rapidly turned personal, causing one prominent Bitcoin developer to leave the project amid claims it had failed.83 Other developers began working on alternative systems.
In 2016, Bitcoin Unlimited, an alternative to the Bitcoin Core development process, began to take shape. Originally formed to bring forward a scaling solution that raised the block size limit through a hard fork, the Bitcoin Unlimited group has since expanded its attention to solving a number of problems.84 Unlike Bitcoin Core, this software development and advocacy effort hash published Articles of Federation.85 This document sets forth elected officer roles including President, Secretary, Developer, Pool Operator, and Member. It also defines procedures for elections, collection and spending of funds, and bringing proposals forward for public review.
The August 2017 launch of the hard fork update Bitcoin Cash set a new precedent.86 For the first time a group of users demonstrated the feasibility of creating an alternative version of Bitcoin with a common block chain heritage. Unlike the Bitcoin Unlimited effort, however, the governance plans around Bitcoin Cash remain uncertain.
The failure of the Bitcoin Foundation, the increased importance of the BIP system, ongoing scaling questions, the rise of alternative Bitcoin implementations, the declining influence of the Project Lead and Core Developer roles, continued experimentation with alternative models, and the further development of hard fork updates as a dispute-resolution mechanism will no doubt influence Bitcoin governance for years to come.
Download


Copyright Disclaimer:
This site does not store any files on its server. We only index and link to content provided by other sites. Please contact the content providers to delete copyright contents if any and email us, we'll remove relevant links or contents immediately.