Law: A Very Short Introduction by Raymond Wacks
Author:Raymond Wacks , Date: May 5, 2018 ,Views: 1262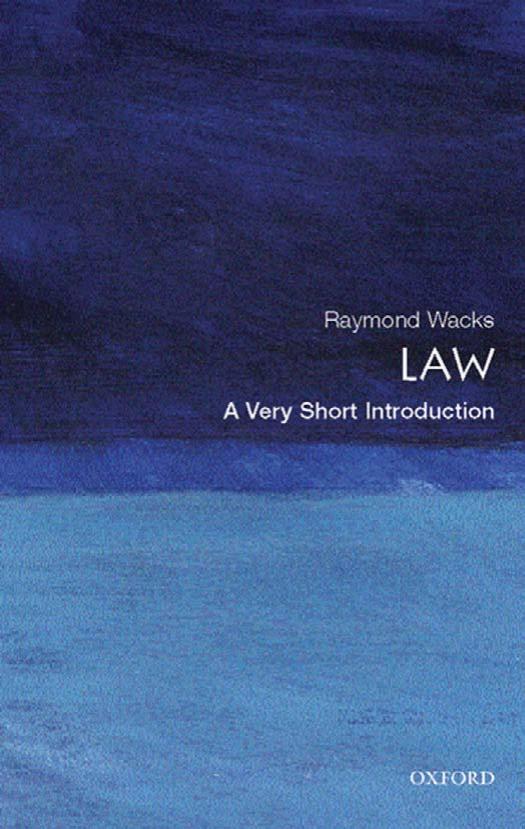 Author:Raymond Wacks
Language: eng
Format: epub
ISBN: 9780198745624
Publisher: OUP Oxford
Published: 2015-08-06T04:00:00+00:00



This approach seems to echo the stance adopted by several courts in the United States and Canada. In the celebrated decision of the United States Supreme Court of Cruzan, for instance (involving a patient in a PVS whose parents sought to persuade the court that, though she had not expressed this in a 'living will', their daughter would not have wanted to continue living), it was held that the state had an interest in the sanctity, and hence the preservation, of life. Similarly the state's interest in preserving life looms large in the judgments.
In the event, the House of Lords ruled that the withdrawal of Bland's nutrition and hydration did not constitute a criminal offence because any hope of Bland recovering had been abandoned, and, though the termination of his life was not in his best interests, his best interests in being kept alive had also evaporated along with the justification for the non-consensual regime and the duty to maintain it. In the absence of this duty, the withdrawal of nutrition and hydration was not a criminal offence.
There have been other heart-rending cases. Most recently Debbie Purdy, a British woman suffering from primary progressive multiple sclerosis, wished to end her life which the disease had rendered unendurable, but was concerned that if her husband assisted her suicide by accompanying her to a Swiss clinic to die, he might be prosecuted for the offence of aiding or abetting her death. Under the Suicide Act 1961 this carries a maximum sentence of fourteen years' imprisonment. Her case was eventually heard by the House of Lords, which decided that the failure to clarify how the statute was applied in practice was an infringement of her right to a private and family life under the Human Rights Act. It required the Director of Public Prosecutions to formulate a clear policy specifying the facts and circumstances that will be taken into account in deciding, in a case such as Purdy's, whether or not to consent to a prosecution under the Suicide Act. Miss Purdy later died in a hospice.
Courts around the world cannot circumvent these distressing dilemmas. Their burden would be considerably eased by the existence of a 'living will' in which an individual stipulates something along the lines of the following:
If, as a result of physical or mental incapacity, I become unable to participate in decisions concerning my medical care and treatment, and subsequently develop any of the medical conditions described below (from which two independent physicians certify I have no reasonable prospect of recovering), I declare that my life should not be sustained by artificial means.
Download


Copyright Disclaimer:
This site does not store any files on its server. We only index and link to content provided by other sites. Please contact the content providers to delete copyright contents if any and email us, we'll remove relevant links or contents immediately.