John (Penguin Monarchs) by Nicholas Vincent
Author:Nicholas Vincent [Vincent, Nicholas] , Date: August 8, 2020 ,Views: 350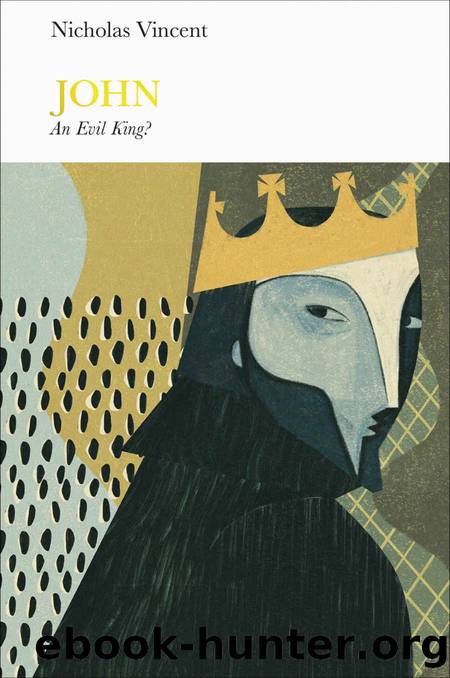 Author:Nicholas Vincent [Vincent, Nicholas]
Language: eng
Format: azw3
ISBN: 9780141977706
Publisher: Penguin Books Ltd
Published: 2020-07-29T16:00:00+00:00



4
The Worst of All Our Kings
Tyranny Unmasked?
Combining the tastes of Caligula with the morals of an absconding bookmaker, King John is popularly perceived as a monster: in the words of William Stubbs, 'the very worst of all our kings', worse even than the notorious tyrants Edward II, Richard II or Richard III. Even if we ignore the Victorian varnish later applied here, this portrait is an ancient one. Within only a few years of John's death, Matthew Paris, chronicler of St Albans Abbey, was proclaiming: 'Foul as is Hell, John's presence there makes it fouler still!'1 We search the chroniclers in vain for any even remotely favourable opinion of John. True, a northern Frenchman, familiar with John's court, declared that 'he spent lavishly; he gave plenty to eat, and did so generously and willingly'. But this only in qualification of a wider judgement that John was
a very bad man, more cruel than all others. He lusted after beautiful women, and because of this he shamed the high men of the land, for which reason he was greatly hated. Whenever he could, he told lies rather than the truth. He set his barons against one another whenever he could; he was very happy when he saw hate between them. He hated and was jealous of all honourable men; it greatly displeased him when he saw anyone acting well. He was brim-full of evil qualities.2
Download


Copyright Disclaimer:
This site does not store any files on its server. We only index and link to content provided by other sites. Please contact the content providers to delete copyright contents if any and email us, we'll remove relevant links or contents immediately.