Degrees of Losing by Shan Purcell
Author:Shan Purcell [Purcell, Shan] , Date: June 5, 2021 ,Views: 24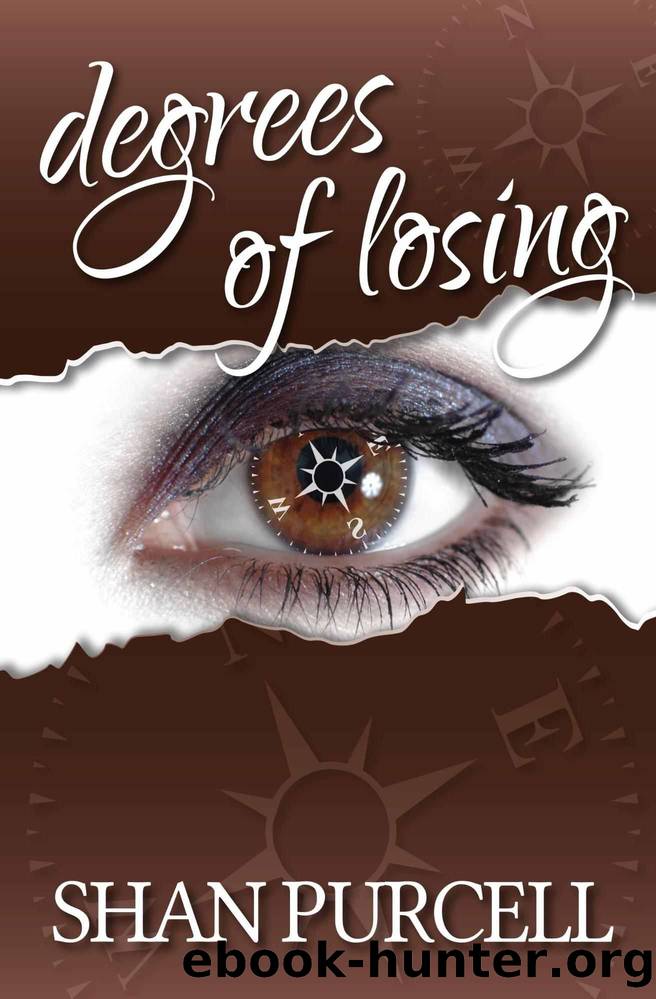 Author:Shan Purcell [Purcell, Shan]
Language: eng
Format: epub, mobi
Published: 2014-09-16T22:00:00+00:00



The next few days pass by with a speed I'm not accustomed to. In between my work shifts, Joe and I spend hours scouring the internet for missing people. It's a game we play, as if we're pretend detectives on a television show, and we cheer each other on. It's only every now and then that I catch a glimpse of the melancholy in Joe's eyes and then we stop for a while and talk about something else, as if it doesn't matter, as if he's someone already.
Whilst Joe is out getting us some lunch one day I come across a Russian man, Viktor Aristov, who'd gone missing at the beginning of the year. When I look at the photo, I see Joe in the hospital, staring into my eyes but the photo is of poor quality and it's difficult to be entirely sure.
I do a Google search on the Russian and find an article written in English from around that time. He was a wealthy oil executive, 38, who went missing after a business trip to Moscow from his home town of Omsk. Police hadn't ruled out foul play and were investigating some of Viktor's business associates. And then my heart skips a beat. Viktor came to London when he was 18, attended the University of London to study business. I remember the familiarity Joe had felt when we'd passed there, the trip to London, agreeing to not get attached, the fridge logic, saying goodbye.
When I regain focus, I look at the two pictures at the bottom of the article. The one of Viktor is the same as on the missing person's report, slightly pixelated, which is disappointing. And next to it, is a picture of Anastasiya, Viktor's wife of five years, desperate for his return. She's dark, like him, with big brown eyes and long black hair. She's intensely beautiful and I find in that a sadness I don't understand, like there's a small flame in me being extinguished.
I call Jerry and he looks up the article.
"Yes, I see what you mean, Casey," he says. "There's definitely a resemblance there. And the university connection is interesting."
"So what do we do now?" I ask.
"I don't want to get caught up with the Russian police here, particularly when they're suggesting this guy might have some dodgy associates. And the cops here aren't bothered with Joe any more now he's been cleared. I tell you what, let's make it easy on ourselves, I'll leak the story to the press, see if anyone bites, let them do the groundwork."
"Thanks Jerry, you're a star."
I get off the phone just as Joe returns with our food. "Casey Mitchell, one Caesar salad, just as you ordered". He looks at me inquisitively then, his head leaning towards one side. "What's up?" he asks. "You look sad."
"Me? Oh, it's nothing. I'm just tired, that's all."
Joe runs his finger along my cheek and I can feel the warmth radiate from him. I don't want to get his hopes up.
Download


Copyright Disclaimer:
This site does not store any files on its server. We only index and link to content provided by other sites. Please contact the content providers to delete copyright contents if any and email us, we'll remove relevant links or contents immediately.