Death Rock by C.M. Blackwood
Author:C.M. Blackwood [C.M. Blackwood] , Date: January 14, 2021 ,Views: 29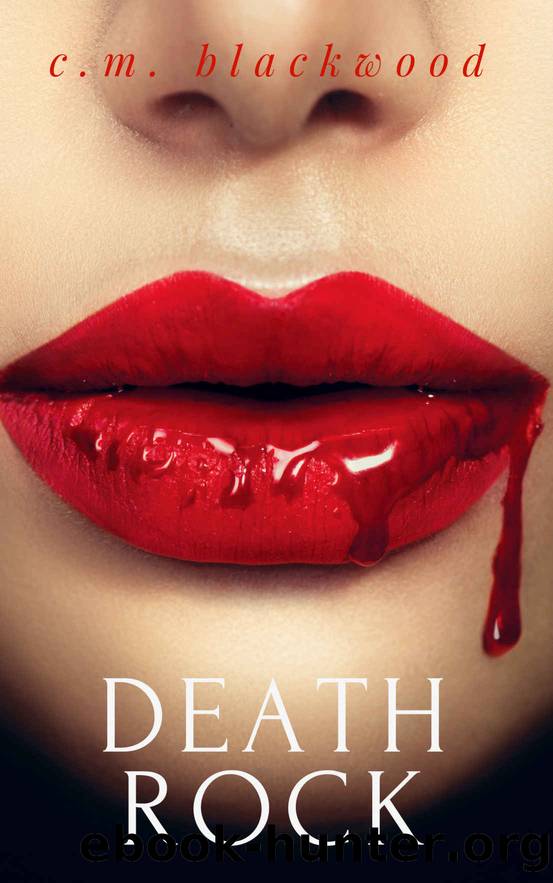 Author:C.M. Blackwood [C.M. Blackwood]
Language: eng
Format: epub
Amazon: B07GJZ51CL
Goodreads: 41188529
Published: 2018-08-15T03:00:00+00:00



Chapter XXV:
Between Heaven and Earth
Fortunately, she came awake quite alone upon the forest floor, with no foes nearby looking to take her head, and no friends, either, looking to assist. This latter possibility was the main reason she had come away so far to begin with. Looking into Vaya's face, she had known very well that she would try to follow her, the very moment she had shifted away. This she suspected, and this she nearly hoped for; but all the same she knew that it would not do for Vaya to see her in such an inexplicable state of gory grime. Therefore she came alone into the wood; and therefore she woke alone beside a pile of black ashes, a very small number of feet from the trunk of the tree which she had felled with her poker.
She removed her bloody raiment, cast it upon the ground, and set it afire. After that she meant to stand; but as she found it very difficult, at present, to lift herself to her feet, she shifted from the very spot where she lay. She fell, already prostrate, into bed. Some time after that she meant to go and scrub the guilty remnants of blood from her skin; but still she could not rise to her feet. She slept long, and very luckily suffered no one to call upon her, before she had had the chance to pick up what shattered pieces of herself she could find, and stick them back together just as best she could.
She had hardly completed this overwhelming task, when hunger – for her, now, a nameless and faceless entity which came to assault her, just when she least wanted it – gave its greeting. She went down to the corridor outside of the kitchens, kept up a short watch upon the great chambers themselves, and hurried inside when finally she had satisfied herself as to their emptiness. She stole from the cold-case another ration of animal flesh; and in a flash was gone again.
She sat long in her chamber, feeling that she was waiting for something; though she knew not at all for what. She was unspeakably weary, and her stomach was nowhere near so full as she wished it to be. Ever and anon her whole breast pulsed with what felt a Titan's heartbeat, and those dark wiry shadows came repeatedly to pass over the skin of her hands and arms. She made note of these things with a paradoxically agonising indifference, her muddy boots propped up on the trunk at the foot of her bed, and her eyes riveted thoughtlessly upon the sunny window.
When Greyson came to her in the late afternoon, she hardly knew whether all this had ceased. She was resigned, almost, to his seeing, and to his shrieking in that terrible way of his, hence unlocking the floodgate; which would afterwards fall with a resounding crash, as the door to her chamber flew open, and all the castle proceeded to swarm inside,
Download


Copyright Disclaimer:
This site does not store any files on its server. We only index and link to content provided by other sites. Please contact the content providers to delete copyright contents if any and email us, we'll remove relevant links or contents immediately.