Dads: A gay couple's surrogacy journey in India by Hans M. Hirschi
Author:Hans M. Hirschi [Hirschi, Hans M.] , Date: February 23, 2021 ,Views: 14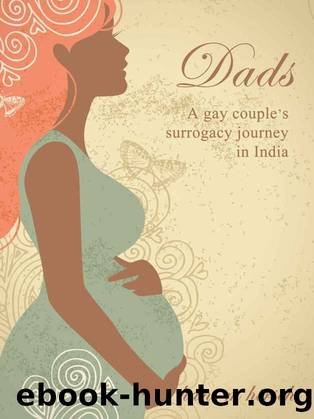 Author:Hans M. Hirschi [Hirschi, Hans M.]
Language: eng
Format: epub
Publisher: Yaree AB
Published: 2014-02-22T05:00:00+00:00



Modern child! (Alex & mine)
Not because rainbow families are 'better' but because such children have been planned for, and thus most likely taken better care of than the results of a Friday night binge drinking. Most parents love their kids more than their own life, but that has absolutely nothing to do with their sex. To claim so is to deny humanity its very essence, to be more than our sex. We are more than "eat, shit, fuck." We can actively choose not to have children if we feel we aren't up to the task. We can survive the break-up of our family ties and build new ones. We can even choose not to eat or not to have sex (usually driven by religion, right Mr. Ratzinger?)
Family can be a lot of things, but to me, family is based on love, mutual respect and it is the nest where kids could find the best start in life. What they look like is not important. Whether it's mom & dad or mom & mom or just a dad, or grandma & uncle. Who cares, as long as the children are loved, nurtured and protected?
For 60 years, we've been carrying the heavy cross of "traditional family." It's time to make this the shortest parenthesis in human development!
Download


Copyright Disclaimer:
This site does not store any files on its server. We only index and link to content provided by other sites. Please contact the content providers to delete copyright contents if any and email us, we'll remove relevant links or contents immediately.