Cuba's Car Culture by Tom Cotter
Author:Tom Cotter , Date: September 6, 2016 ,Views: 1109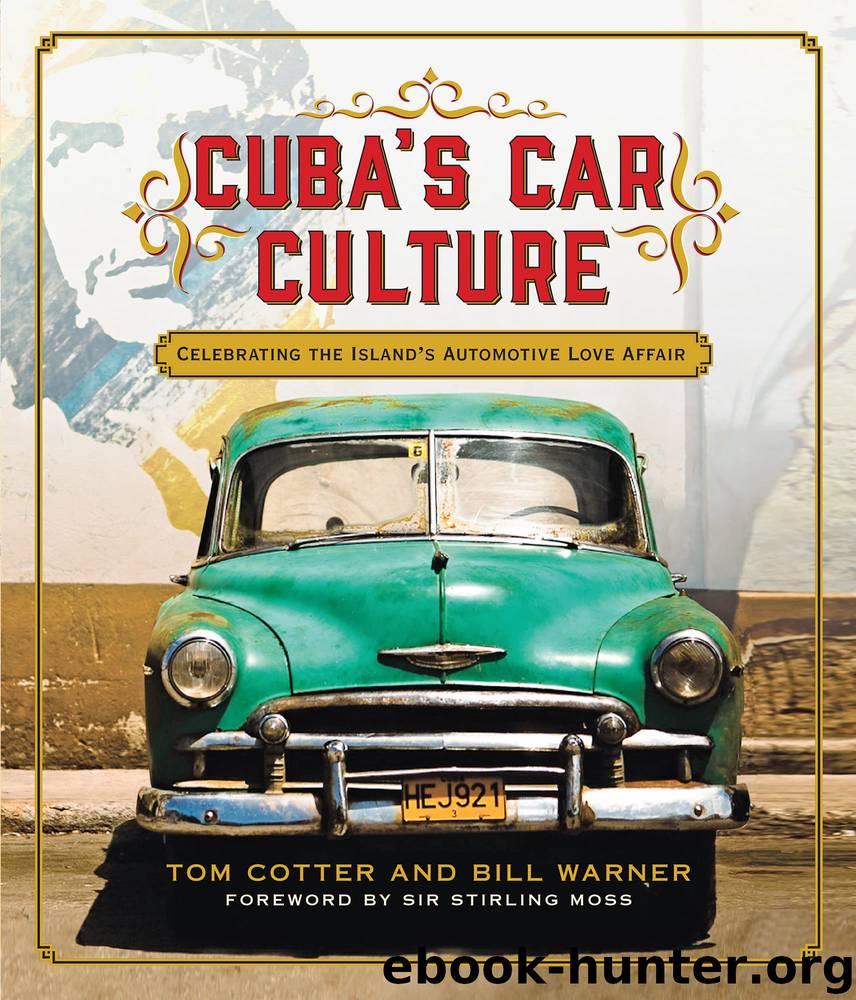 Author:Tom Cotter
Language: eng
Format: epub
Publisher: MBI
Published: 2016-09-05T16:00:00+00:00



Ivan Celestrin's Porsche four-cam Carrera is being restored in this "shop." What you can't see is the stink of the pigpen to the left.
Porsche Carreras are very rare. The car was named to celebrate the brand's victories in Mexico's Carrera Panamericana road races in 1953 and 1954. As opposed to standard Porsche 356s with pushrod engines, the Carreras are powered by the same four-cam motor that had been developed for the 550 Spyder. Only 1,138 were built between 1955 and 1963.
Ivan and his wife actually owned two Carreras during their marriage, which would be an impressive collection if they lived in Beverly Hills, but much more so in Havana, Cuba. When he and his wife divorced, she got one of them. But Ivan got custody of their wonderful daughter, Cecelia, which to us seemed like a terrific trade.
Ivan offered to take us to see his car, which was undergoing restoration at a nearby shop. In the States, restoration shops are usually clean, well-organized buildings stocked with machinery and a staff of uniform-wearing professionals. In Cuba, they are quite different. Actually, calling them "shops" is really pushing it.
The open-air restoration facility handling Ivan's rare Porsche was at the end of a very rocky road on the outskirts of Havana, where a top speed of 10 miles per hour was pushing it. We arrived at a house that, for Cuban standards, was very nice. We beeped the horn and someone came to open the gate; driving down the driveway, we saw several restoration projects that were parked and awaiting attention. At the front of the line was Ivan's 356.
There was no "shop" to speak of—just a flat, corrugated roof over a concrete floor. Walls are not too important here because of the heat, but it was what was next to the driveway that didn't fit: a pigpen.
Download


Copyright Disclaimer:
This site does not store any files on its server. We only index and link to content provided by other sites. Please contact the content providers to delete copyright contents if any and email us, we'll remove relevant links or contents immediately.