Come to My Door by Lexa Luthor
Author:Lexa Luthor [Luthor, Lexa] , Date: January 14, 2021 ,Views: 26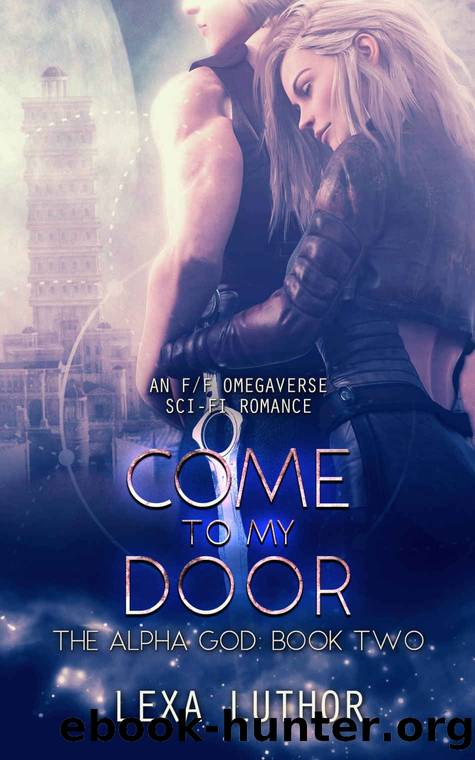 Author:Lexa Luthor [Luthor, Lexa]
Language: eng
Format: epub
Publisher: Amazon
Published: 0101-01-01T00:00:00+00:00



Chapter 6
I'm at your door again, Charlie thought to herself. Her fisted hand hung in the air as she weighed Kal's invitation to share a bed. Maybe for the last time. Or maybe it was the first of many. Charlie's future was unknown beyond the rescue mission ahead of her. This morning, she and Kal had talked at length about what Charlie learned from Sallarus and what it could mean for Kander. By the end, Charlie could see an angry, new glow in Kal's eyes. But Kal still had invited Charlie to come to her room tonight, wanting to keep their promise for a goodbye.
Knocking on the door, she waited for an answer while she ignored the Omega behind her. She kept meaning to ask Andren or Kal what his name was but always finding more important things to discuss. When the door opened for her, she was welcomed into the room while the Omega was dismissed from duty.
Like last time, Charlie brought clean clothes in hopes they'd share a morning again. In many ways, it was dangerous territory for Charlie to sharing their morning, but it was too hard to refuse the intimacy at dawn. Feeling comfortable enough, she deposited the messenger bag in the bedroom and returned to the sitting room where Kal was stoking the fireplace. When Kal faced her, she sensed a serious undertone in the air between them.
"I wish for you to do something for me."
Charlie's interest was piqued and alarms sounded in her head. "I'm listening."
Kal folded her hands behind her back, indicating her ruler mindset. "I wish for Andren to accompany you on this mission."
"Andren?" Charlie whispered, awe slipping into her voice. "Why? Last time, you barely let me take her, and this time you're asking me to take her?" She went over to the divan and sat down, needing the seat for this unexpected conversation.
"For several reasons. First, you will need the help."
Charlie huffed and said, "Raine is already coming with me." She had told Kal earlier about her childhood friend going with her.
"Three heads are better than two," Kal said. "Besides, she'll pass as human rather than Kalmar."
"If she doesn't smile and show her wolf teeth or growl at anyone." Charlie had to admit, an Omega would blend in a whole lot better than many other races.
"Second is that Serrato Corps is becoming Kander's problem. Sending Andren will give us the opportunity to learn what they may be doing."
"It's a rescue mission, not a recon mission," Charlie argued. "And completely risky. Andren might not come back."
"Everyone stands a better chance of returning if she goes."
Again Charlie admitted Kal had a point, because more manpower in this situation would be better. Charlie also worked well with Andren, and she believed Raine would too.
"Third reason is that Starr is of this planet, whether my people or your people believe it or not. She was, in fact, taken due to a mission from Kander."
Rubbing her brow, Charlie tried to grasp how she ended up now being responsible for Andren's life along with Raine's own.
Download


Copyright Disclaimer:
This site does not store any files on its server. We only index and link to content provided by other sites. Please contact the content providers to delete copyright contents if any and email us, we'll remove relevant links or contents immediately.