What the Heart Wants by Christine L'Amour
Author:Christine L'Amour [L'Amour, Christine] , Date: January 14, 2021 ,Views: 16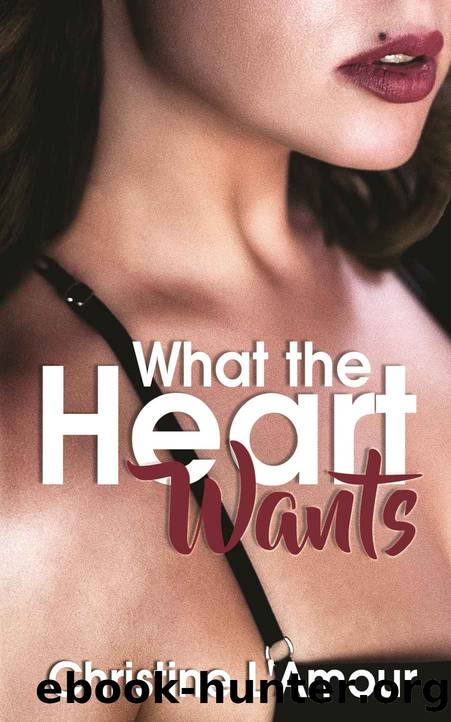 Author:Christine L'Amour [L'Amour, Christine]
Language: eng
Format: epub
Tags: romance, Actress
Published: 2019-03-19T04:00:00+00:00



Chapter Nine
Rachael sat on a fancy, uncomfortable sofa beside her manager, who couldn't quite mask her discomfort as well as Rachael.
In front of them sat Mr. Howard Settler, a famous, incredible director. Rachael hadn't worked with him yet, but it was the dream of many actors. The man's name alone was a guaranteed success.
He was middle-aged and had a general air of smugness, as people often did in their line of work—but his eyes were kind, and his smile was genuinely interested as he picked a stack of papers from his bag and handed them to Bia.
"Rachael is our choice right now," he told them, and his smile widened when Bia couldn't help letting out a small gasp. "I'll admit it'll depend on who we choose for our other lead, and how the chemistry between the two of you work out. But Rachael is my choice, the others know that."
"Rachael will definitely take a look at this script, thank you," Bia said seriously, handing the papers to Rachael. "And thank you so much for considering her, Mr. Settler."
"I've been following her career for some time now," he said casually, leaning back against his chair as if his words hadn't been literally Rachael's dream being handed to her on a silver platter. "She's an amazing actress, her coworkers speak well of her, and her last movie is evidence enough that her name alone creates a buzz for whatever movie she's in. Please read the script—and you have my email. Let's talk about this."
"Of course," Rachael said with a firm nod. "I'll have you know, Mr. Settler, that I have been following your work, even if this might be less surprising to you than it is to me. I'm very eager to work with you."
"We're also eager to work with you," he said in turn. "I think it'll be a great experience—you haven't filmed anything in South America yet, have you? Read the script, then tell me what you think. It's going to be great."
South America, Rachael thought to herself, and a little bit of her enthusiasm waned. South America? Rachael had, of course, filmed in other countries before, but it suddenly felt like a terrible thing.
She'd be filming so far away. It was a great opportunity and Bia was practically salivating at the thought of it, even if they hadn't even checked out the script yet. And it was amazing to have a deal so soon after finishing the filming of her last movie—and yet it stung. She didn't want to go, she realized, and it took her a moment to realize why.
Perhaps if she were filming in the country it'd be doable, but if she filmed in South America, there was no way Emily would either go with her or manage to visit sometimes.
Well, Emily thought, and forced herself to stop her heart from thinking these things. This was the life she'd chosen for herself, and she'd always known it'd be a hard life, when it came to love. They could make it work.
Download


Copyright Disclaimer:
This site does not store any files on its server. We only index and link to content provided by other sites. Please contact the content providers to delete copyright contents if any and email us, we'll remove relevant links or contents immediately.