War Stories by Michael Morpurgo
Author:Michael Morpurgo , Date: May 5, 2020 ,Views: 253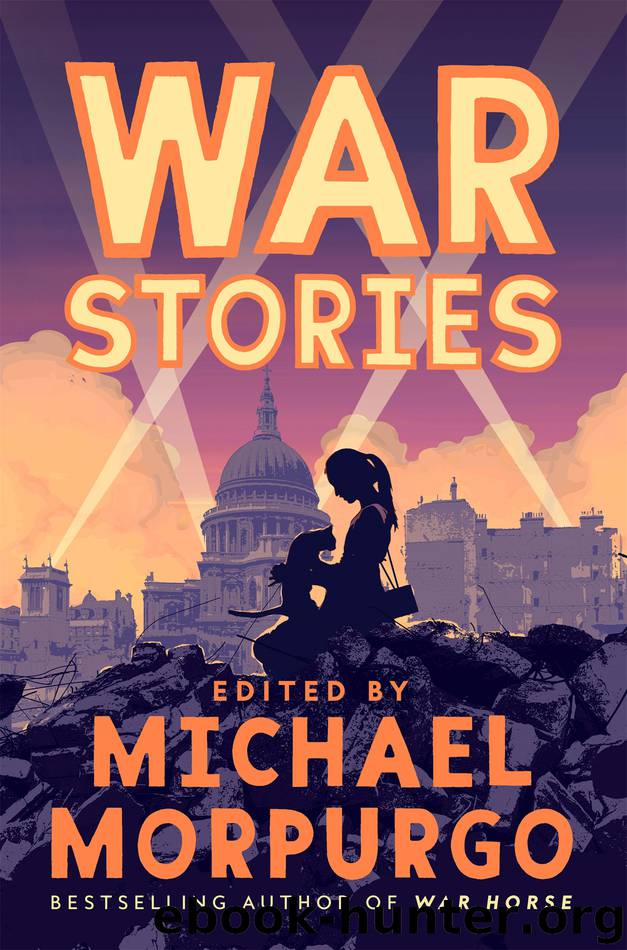 Author:Michael Morpurgo
Language: eng
Format: epub
Publisher: Pan Macmillan UK



Four weeks later, on the morning of 6 June 1944, Scott was standing with the rest of his squad in a landing craft, one of the thousands of small boats heading towards the coast of Normandy, the sky above thunderous with the huge barrage from the battleships behind them. Cold sea spray blew in Scott's face as the boat's flat bottom hit each successive wave. He and his buddies were soaked already, most of them were seasick and all were afraid. Scott's stomach churned and he fought not to throw up.
'One hundred yards and closing!' yelled the bosun at the helm.
The cold air was rank with the smell of diesel fuel and vomit, and around him Scott could hear guys muttering prayers and the names of loved ones. He said another Hail Mary and thought of his mom and pop and his brothers. Suddenly he thought of Jimmy too, and how that day in London had changed things for them. He hoped the kid was doing OK …
'Fifty yards, and closing!' the bosun yelled. A fountain of water rose beside the landing craft as a shell exploded, drenching them even more.
The big fifty-calibre machine-gun mounted on the stern of the landing craft suddenly opened up over Scott's head, and he could hear enemy rounds pinging into the metal ramp at the front of the landing craft. He ducked, realizing the Germans in the pillboxes above the beach had got their range, and thought how strange it was that people he had never met were shooting at him. He gripped his rifle tighter, tried to swallow and couldn't, focused on the helmet of the guy standing in front of him.
'Hitting the beach, ramp going DOWN!' screamed the bosun. Thirty boys ran out of the landing craft, into the withering fire on Omaha Beach.
The rest, of course, is history.
Download


Copyright Disclaimer:
This site does not store any files on its server. We only index and link to content provided by other sites. Please contact the content providers to delete copyright contents if any and email us, we'll remove relevant links or contents immediately.