Traditional Wooden Handplanes by Wynn Scott;
Author:Wynn, Scott; , Date: April 9, 2021 ,Views: 39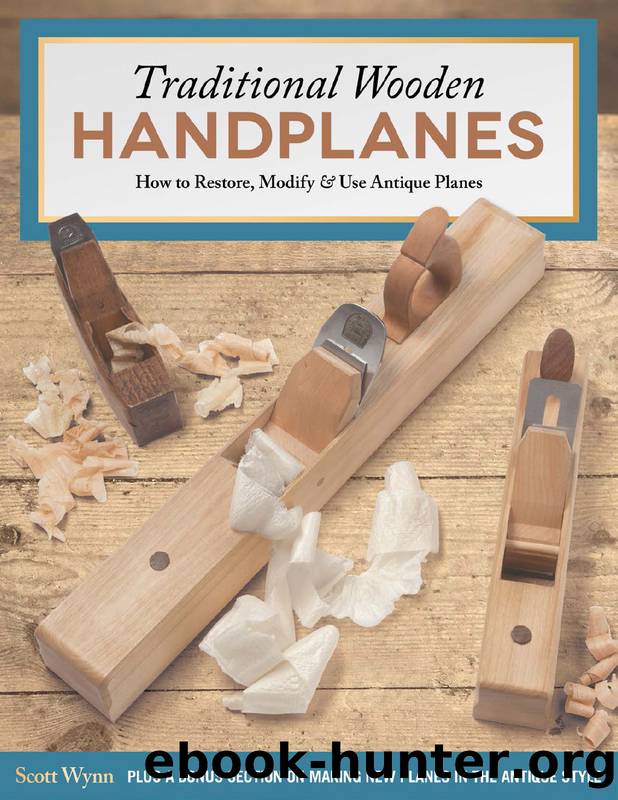 Author:Wynn, Scott;
Language: eng
Format: epub
Publisher: Fox Chapel Publishing



Figure 1. A matched set of wood winding sticks.
Check at several points for flat and wind with winding sticks. Check the length for straight by sighting along it or using a straightedge (Figure 4-24). Correct areas as needed.
Once the board is relatively flat overall, remove the ridges left by the scrub plane with the jack plane. Work systematically, slightly overlapping each stroke, trying to maintain the flatness left by the scrub plane. Work diagonally as with the scrub plane (Figure 4-25 and Figure 4-26).
Confirm you are done with the jack by checking for wind and straightness. Work any high spots. Once the board tests flat and does not rock when put face down on a flat surface, you can put the board face down into the power planer (Figure 4-27). You are done with the handwork—unless, of course, you do not have a power planer or one big enough to accommodate this board. In these cases, you will have to change to the jointer plane and continue.
Download


Copyright Disclaimer:
This site does not store any files on its server. We only index and link to content provided by other sites. Please contact the content providers to delete copyright contents if any and email us, we'll remove relevant links or contents immediately.