The Littlest Voyageur by Margi Preus
Author:Margi Preus [Preus, Margi] , Date: May 5, 2020 ,Views: 230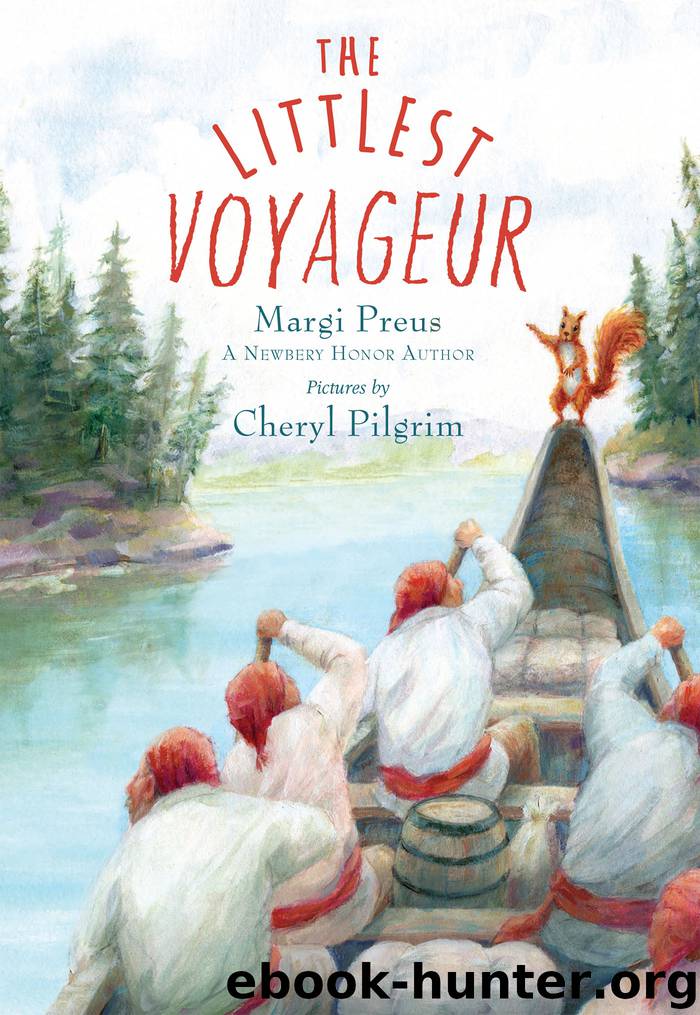 Author:Margi Preus [Preus, Margi]
Language: eng
Format: epub
Publisher: Holiday House
Published: 2020-03-24T00:00:00+00:00



"Fight for your life!" yelled the airborne squirrel.
I did! I did! Oh, how I struggled and fought and kicked and flailed, my bundle of worldly goods falling away.
But nothing I did loosened the grip of those wicked talons on my hide.
Up, up, up I went, toward the bright stars. But what was that? A pair of eyes glistened in the branches of a pine tree.
And a tiny voice proclaimed, "Here I come!" The creature launched herself into the sky again.
"No, mademoiselle!" I shouted. "It's too far!"
But the fragile beast stretched out her cape and soared, drawing ever closer to me.
The owl gave his wings one powerful beat, and surged ahead.
My heart sank as my rescuer sailed past.
But then—snap!—her tiny paws grasped my tiny toes.
We soared through the air with the greatest of ease….
But only for a moment, so sorry to say, and then the owl, apparently tiring, let go. With a sickening lurch of my stomach, I realized we two tiny creatures were falling…falling…(probably the fault of gravity)…falling…
Download


Copyright Disclaimer:
This site does not store any files on its server. We only index and link to content provided by other sites. Please contact the content providers to delete copyright contents if any and email us, we'll remove relevant links or contents immediately.