Personal Brand Management by Talaya Waller
Author:Talaya Waller , Date: July 7, 2020 ,Views: 231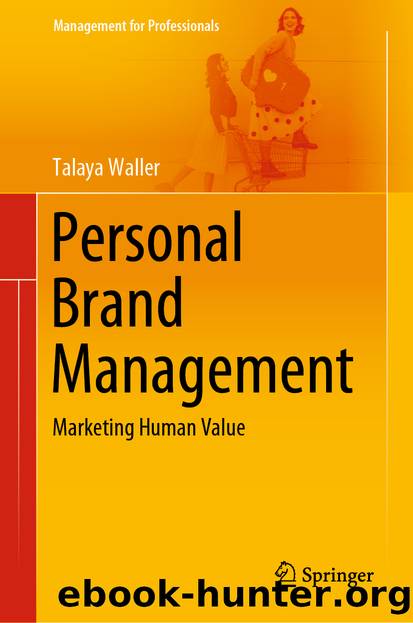 Author:Talaya Waller
Language: eng
Format: epub
ISBN: 9783030437442
Publisher: Springer International Publishing



Owning the Platform
In this highly fragmented digital environment, maintaining a social media presence is often a central element of marketing communications for human brands; however, marketing personal brands go beyond social media. Before people started to market their expertise as influencers on social media platforms like Facebook, they wrote and published content on their own platform. The most common online platform for personal brands is personal web pages. When individuals create personal websites, they have more control over how they express their identity and personal brand (Vazire & Gosling, 2004). When individuals own the platform, they have more autonomy and creative freedom with their website design and content. Depending on the brand's industry, the content could matter more than the design or vice versa (Sinha, Hearst, & Ivory, 2001).
Bloggers use their platform to create and publish content. In general terms, bloggers are people who publish their opinion about an array of topics online. Researchers agree that blogs are an effective communication channel that highly influences the decision-making process of consumers. In a research study on fashion blogs, for example, it stands out that content creators are seen as experts and gurus on their subject and the information they provide is highly appreciated for its value as a source for inspiration, verification, and guidance. Also, researchers found that consumers rely on the credibility of the bloggers to guide their decisions (Esteban-Santos, García, Carey, & Bellido-Pérez, 2018).
It requires minimal resources to purchase a domain name and most personal brands use their name for the URL. Personal websites can be found on the Internet through search engines attracting traffic from people all over the world. Search engines like Google give web-owners free and low-cost website analytics (Pakkala, Preston, & Cristensen, 2012). Many individuals ask site visitors to subscribe to their website to ensure that they continue to develop their relationship with the consumer. The subscriptions, contact forms, and other digital engagement link start the process of converting a website visitor to a brand consumer.
Download


Copyright Disclaimer:
This site does not store any files on its server. We only index and link to content provided by other sites. Please contact the content providers to delete copyright contents if any and email us, we'll remove relevant links or contents immediately.