China's Democratic Future: How It Will Happen and Where It Will Lead by Bruce Gilley
Author:Bruce Gilley [Gilley, Bruce] , Date: August 6, 2022 ,Views: 5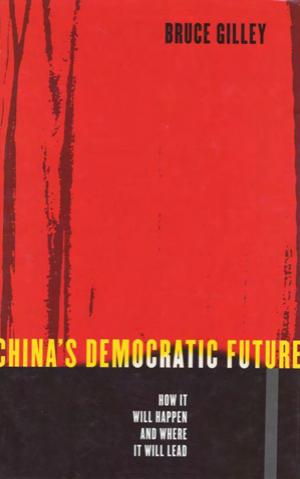 Author:Bruce Gilley [Gilley, Bruce]
Language: eng
Format: epub
Tags: International Relations, Political Science, General
ISBN: 9780231130844
Google: T0Yvwq2eYTAC
Goodreads: 1348356
Publisher: Columbia University Press
Published: 2004-01-15T07:05:39+00:00



International Reaction
No less than fears of domestic unrest, the threat of national disunity has been repeatedly invoked in China as an argument against democratic reforms. It is an issue that will appear frequently in the consolidation phase. Early on, it can stall democratic reforms if interim leaders revert to arguments for a firm hand to preserve unity. In the USSR and Yugoslavia, the threat of breakaway republics held up reforms at critical moments.
Tibet and Xinjiang would be the most likely sources of secessionist sentiment in the immediate aftermath of a breakthrough, although China's hidden diversity counsels us to keep in mind the possibility of division elsewhere. As the USSR example showed, the very triumph of "legality" and "constitutionalism" on which the interim government's authority partly rests creates new openings for separatism. In Tibet and Xinjiang, the "high degree of autonomy" promised to these regions under the country's laws will suddenly seem not just viable but also necessary.
Although Tibet's spiritual leader, the Dalai Lama, has publicly ruled out independence and sought only greater autonomy for his homeland, younger and more fiery Tibetans, especially those in exile, might seek to lead a new uprising against Chinese colonial rule like that of 1959. In Xinjiang, where avowed independence movements operate across the border, oases along the border with limited Chinese influence like Hotan, Kashgar, and Gulja could be the source of similar movements. Such activity could provide ammunition for advocates of less than complete democratization in China.
The threat of immediate breakaway is less pronounced for democratic Taiwan since the island is already totally self-governing and would be well aware of the consternation it would cause in Asia and the West if it were seen as having exploited a fragile move toward democracy in China—something it has long advocated—for its own ends. As above, it might also strengthen the hand of remnant conservatives in China. There would be little incentive for Taiwan to make a preemptive declaration of independence at this stage, especially given that the longer-term prospects of democracy in China would provide brighter hopes for its eventual peaceful achievement of this.
Indeed, there may be a role for Taiwan's leaders in supporting the changes. In the USSR in 1991, Boris Yeltsin promised to support the secession of Baltic States to gain their support and thus win the upper hand over Gorbachev by portraying him as "antidemocratic." A similar pact might be negotiated with Taiwan. A Taiwan leader could promise to support the reformers and not declare independence in return for a promise that the future Chinese state would recognize Taiwan's autonomy and drop threats of war.
Certainly there are normative reasons to wish that breakaway movements do not erupt anywhere in China at this stage. But the "window of opportunity" presented by the transition may be too tempting. Some leaders may see the possibility of a more nationalistic China in the early years of democracy and argue for an immediate dash for freedom. It would be critical for world leaders to make it clear that they would not, at this stage, support such division.
Download


Copyright Disclaimer:
This site does not store any files on its server. We only index and link to content provided by other sites. Please contact the content providers to delete copyright contents if any and email us, we'll remove relevant links or contents immediately.