Buyer Aware by Marta L. Tellado
Author:Marta L. Tellado [L. TELLADO, MARTA] , Date: September 22, 2022 ,Views: 102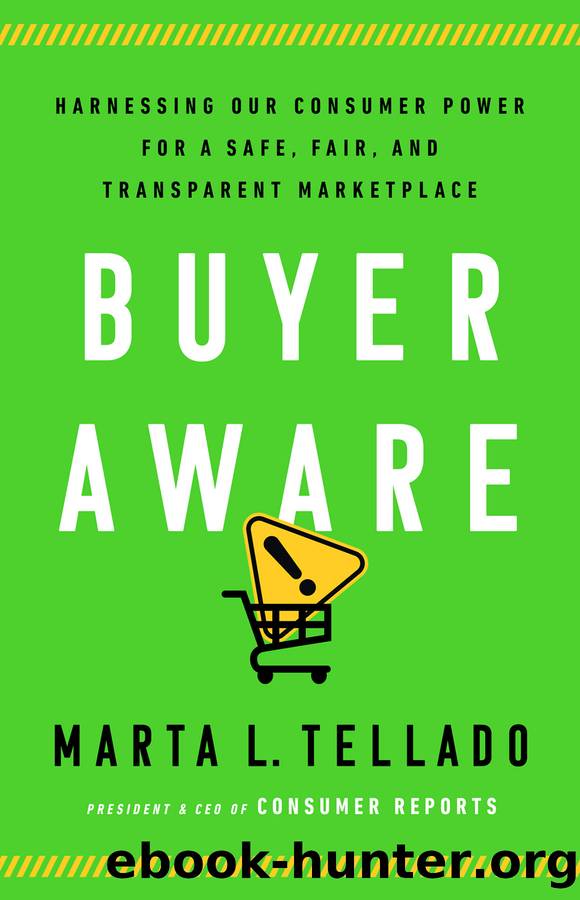 Author:Marta L. Tellado [L. TELLADO, MARTA]
Language: eng
Format: epub
Publisher: PublicAffairs
Published: 2022-09-20T00:00:00+00:00



CREDIT DESERTS
As I mentioned in Chapter Three, the ability to borrow money at a reasonable interest rate is an essential prerequisite of wealth accumulation in America. Of course, it pays to be smart about it. Like too much rain, too much borrowing just makes things worse. Without it, though, nothing grows.
The problem for twenty-six million American adults is the lack of any borrowing history, and hence no way for credit scores to be calculated. Without a credit score it's impossible to borrow from a reputable source. And without a reputable source to borrow from, the only places to go are payday lenders, whose reputation is so corrosive that some towns and counties—though not enough of them—have gone through the arduous process of restricting them.
Credit scores were introduced in the 1950s with the intention of objectively measuring creditworthiness based on a consumer's historical ability to pay back borrowed money. Two companies, FICO and VantageScore, create the scoring models for the three major credit-reporting firms—Experian, TransUnion, and Equifax—that track your past financial behavior. The higher your score, the more likely you'll receive a lower interest rate for a credit card, mortgage, or car loan.
Credit scores reward people who already have a credit history, but it's hard for those who don't have a credit history to establish one, a circular problem that haunts Black Americans more than any other group. If only these consumers could qualify for a credit card and repay the balance every month, they could start creating a credit history. But who'll take a chance on issuing a credit card to someone who can offer zero evidence they'll repay the money? It's a Catch-22. Thirty-two percent of African Americans versus 18 percent of whites didn't have enough information in their credit reports to generate a score in 2019. "For most lenders, everything begins and ends with that score," said Syed Ejaz, a Consumer Reports financial-policy analyst.
The result: 46 percent of Native Americans, 41 percent of Blacks, and 31.5 percent of Latinos have subprime credit scores, meaning they borrow at higher rates. For white borrowers, the number is 18 percent.
That might explain why payday lenders in California have 50 percent more storefronts in predominantly Black and Latino communities than in mostly white neighborhoods. Or why they target minority internet users with online advertising. Or why African Americans make up 12 percent of the US population but 32 percent of payday borrowers. Or why Latinos make up 11 percent of Americans but 15 percent of payday borrowers. Payday companies also do well with women, who comprise 60 percent of their borrowers, and people between eighteen and twenty-four years old, people just starting their financial lives, who are the majority of their customers.
The statistics are alarming, but they can't describe the heartache and desperation of a woman who has few alternatives to stay above water besides a payday loan. Kimberly Richardson, a Black woman living in Tennessee, got caught in a payday lender's debt whirlpool in 2020, and it wouldn't let her go until she was ruined.
Download


Copyright Disclaimer:
This site does not store any files on its server. We only index and link to content provided by other sites. Please contact the content providers to delete copyright contents if any and email us, we'll remove relevant links or contents immediately.