Business for the Glory of God by Wayne Grudem
Author:Wayne Grudem , Date: July 4, 2020 ,Views: 170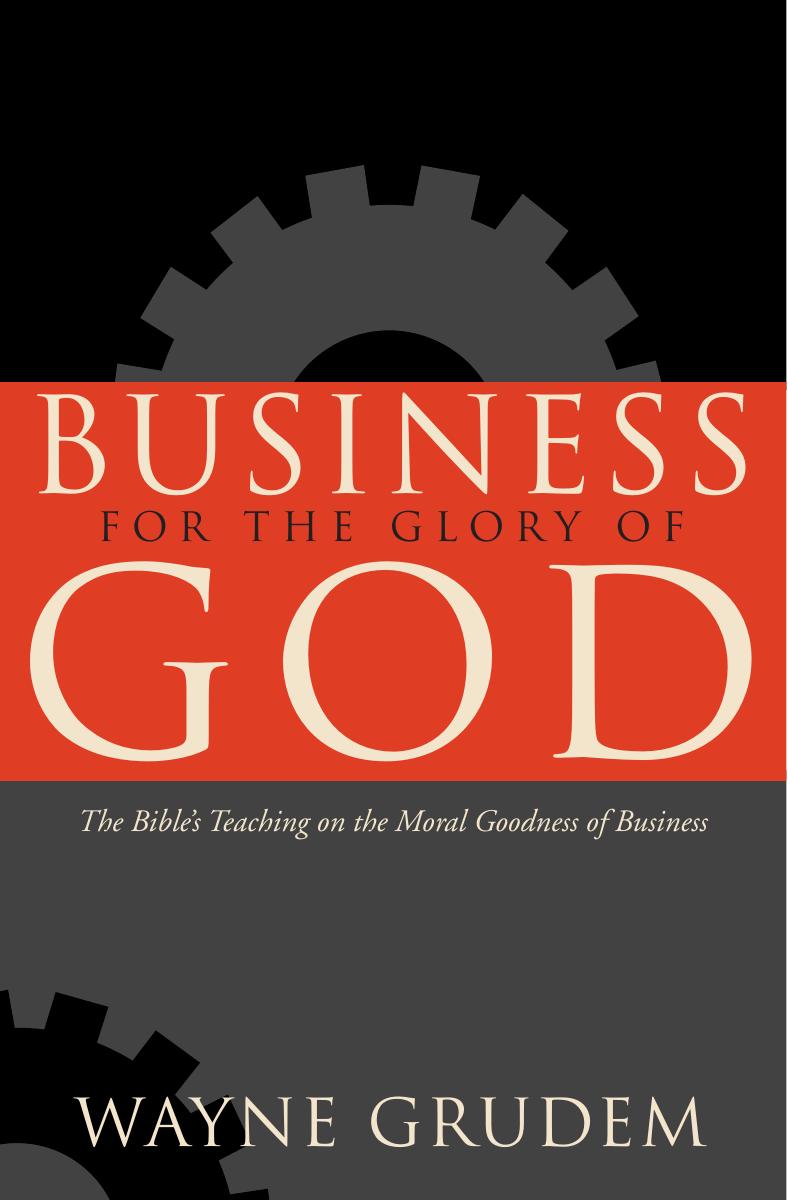 Author:Wayne Grudem
Language: eng
Format: epub
Tags: ebook, book
Publisher: Crossway
Published: 2018-04-17T16:00:00+00:00



7
INEQUALITY OF POSSESSIONS
Some inequality of possessions is fundamentally good and provides many opportunities for glorifying God, but also many temptations to sin; and some extreme inequalities are wrong in themselves
IT MAY SEEM SURPRISING to us to think that some inequalities of possessions can be good and pleasing to God. However, although there is no sin or evil in heaven, the Bible teaches that there are varying degrees of reward in heaven and various kinds of stewardship that God entrusts to different people. When we stand before Jesus to give account of our lives, he will say to one person,
"You shall have authority over ten cities,"
and to another,
"You are to be over five cities" (Luke 19:17, 19).
Therefore there will be inequalities of stewardship and responsibility in the age to come. This means that the idea of inequality of stewardship in itself is given by God and must be good.
In a similar teaching, Paul, speaking to believers, says, "For we must all appear before the judgment seat of Christ, so that each one may receive what is due for what he has done in the body, whether good or evil" (2 Cor. 5:10). This implies degrees of reward for what we have done in this life. Many other passages teach or imply degrees of reward for believers at the final judgment.1 Even among the angels, there are differing levels of authority and stewardship established by God, and therefore we cannot say that such a system is wrong or sinful in itself.
Inequalities are necessary in a world that requires a great variety of tasks to be done. Some tasks require stewardship of large amounts of resources (such as ownership of a steel mill or a company that manufactures airplanes), and some tasks require stewardship of small amounts of resources. And God has given some people greater abilities than others, abilities in artistic or musical skills, abilities in mathematics or science, abilities in leadership, abilities in business skills and buying and selling, and so forth. If reward for each person's labor is given fairly and is based on the value of what that person produces, then those with larger abilities will naturally gain larger rewards. Since people are different in abilities and effort, I don't think there could be a fair system of rewards for work unless the system had different rewards for different people. Fairness of reward requires such differences.
In fact, God has never had a goal of producing equality of possessions among people, and he will never do so. In the Year of Jubilee (Leviticus 25), agricultural land returned to its previous owner and debts were canceled, but there was no equalizing of money or jewels or cattle or sheep, and houses inside walled cities did not revert to the previous owner (v. 30).
Some people have seen an argument for equal possessions in 2 Corinthians 8, but there Paul did not say that God's goal was equality. For example, he did not tell the wealthy Corinthians to send money to the poor
Download


Copyright Disclaimer:
This site does not store any files on its server. We only index and link to content provided by other sites. Please contact the content providers to delete copyright contents if any and email us, we'll remove relevant links or contents immediately.