Break My Fall by Olive North
Author:Olive North [North, Olive] , Date: January 14, 2021 ,Views: 24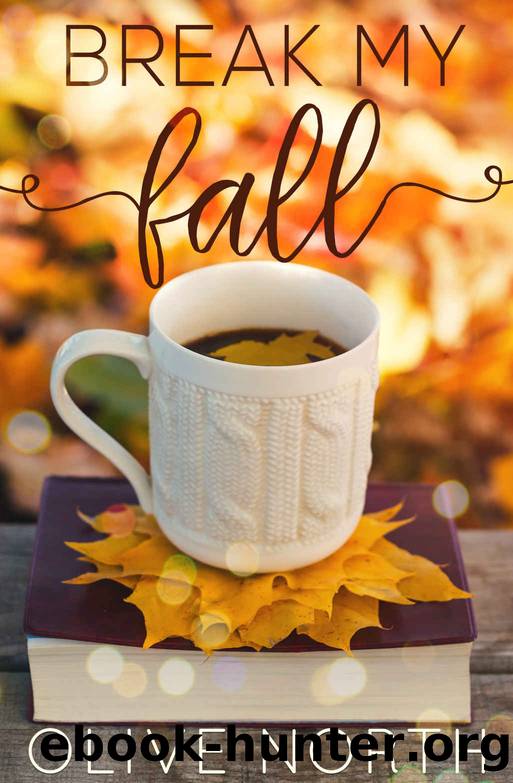 Author:Olive North [North, Olive]
Language: eng
Format: epub
Tags: romance, Writer
Published: 2018-11-10T00:00:00+00:00



9
Anna
The past few days with Jordan had been completely amazing.
I enjoyed them so much more than I wanted to.
The flooding wasn't cleared up for days. It took a lot longer than I thought it was going to, but the streets were finally emptying now, and Jordan was able to get a flight for tomorrow.
Which I was really unhappy about.
I tried to hide this because Jordan had made herself very clear that this was a fling, nothing more.
Normally, I was fine with flings. In fact, flings were the only thing I did. I didn't date anyone seriously. I couldn't date anyone seriously. I wasn't drawn to them.
But things were so different with Jordan. And it had nothing to do with me idolizing her. In fact, I didn't really idolize her anymore. I had meant what I said to her a few days ago: I saw her as a real person now.
And I was falling madly in love with this real person.
The sex was hot, but it wasn't even what I enjoyed most. Because in between the sex, we talked to each other about our lives. She told me little bits about her childhood, and I responded by telling her about mine. I learned a lot more about Isabel, though I always felt awful when she talked about her.
Awful because she was so sad, of course. Though it was also a reminder for me to come down to earth…
Because she could never have feelings for me. She'd been madly in love with her wife and it was clear she wasn't over her, based on how sad she always was. And how could she be over her? I didn't blame her for that at all.
And yet I felt this intense chemistry with her. We'd had not only sexual intimacy but emotional intimacy… and it was the emotional intimacy I wanted to explore more.
I couldn't, though. Because this was her last day here. And after this, I'd probably never hear from her again.
The thought broke my heart.
But what could I do? Tell her how I felt? Let her know that the past few days had been some of the best of my life and I desperately wanted them to continue? What would that solve?
Then again, what would be the harm?
The worst she could do is tell me she doesn't feel the same. Which would suck. Yeah, it wouldn't feel great.
But would it feel better than leaving these words unsaid? Would it be better to never have to question if things would've been different if I'd just spoken up?
It was a long shot, I knew that. But when I looked at her, I could swear there was this look she was giving me back… a look that told me she felt the same way I did. That there was something more than sexual attraction between us.
There had to be. We had discussed so much, and things had gotten so personal between us. This was intimacy, real intimacy, I could feel it in my bones.
And when I looked at her, I swear I could see more.
Download


Copyright Disclaimer:
This site does not store any files on its server. We only index and link to content provided by other sites. Please contact the content providers to delete copyright contents if any and email us, we'll remove relevant links or contents immediately.