A Cultural Biography of the Prostate by Ericka Johnson
Author:Ericka Johnson [Johnson, Ericka] , Date: September 17, 2021 ,Views: 93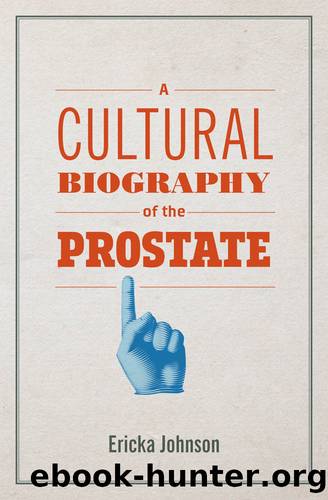 Author:Ericka Johnson [Johnson, Ericka]
Language: eng
Format: epub
Publisher: MIT Press



Bringing the Discussion into the Living Room
In 2018, the PSA screening debate played itself out in the Swedish national print and TV media as well as in social media bubbles, with their tendencies toward loud and quick exchanges and heated replies. But none of these formats really lent themselves well to in-depth discussions, nor did they necessarily allow different voices and perspectives to come to the table and carefully explain their point of view. To try to facilitate such a discussion, some colleagues and I arranged a scientific salon to discuss the details of PSA screening in Sweden. This may have been mildly pretentious, with a format inspired by eighteenth-century salons, but its goal was to gather together participants who do not normally have the time or place to engage with each other conversationally, and who come from very different facets of the debate. We wanted to provide the chance for them to speak, listen, and discuss, in a relaxed environment, over a bit of food and wine. The conversation was then to be summarized and published online,38 to take the concerns raised that evening outside of the closed room and into the public domain, but without the demand for argument, catchy sound bites, and headlines.
We held the salon on what turned out to be a cold winter evening, on the top floor of an old palace built in the 1500s, in the center of Stockholm. We placed it there so that we could be close to the parliament building, because we wanted to invite politicians who decide on many of the structures that shape Swedish healthcare. We also wanted to be close to the Stockholm-based workplaces of many other decision-makers and interest groups. We needed the salon to be easy to get to and evocative enough to tempt decision-makers out on such an uninviting evening.
I don't live or work anywhere close to penthouse apartments in the medieval city center of Stockholm, so I took the train into town that afternoon. As I was walking from the station, the cobblestones were slippery from the drizzle that had kept the city in a gray cloud all day, but now that the sun had truly set (though, honestly, it barely seems to rise in Sweden at that time of year) the golden light from the antique street lamps and Christmas decorations, and from the cafés and restaurants that line the narrow streets in the old city, all reflected warmly off the wet stone surfaces. Just approaching the salon seemed to calm one down and produce a mindset of reflection. And, I hoped, set the mood for civil conversation.
The host of the salon, in addition to having been a well-known cardiologist, had held several different important decision-making positions in Swedish medical policy and practice during her career. Her participation was a calculated draw, and it worked. Thirty-five people gathered that evening, including politicians, science journalists, practicing urologists, other medical professionals, policy-makers, and patient group representatives, many of whom were prostate cancer survivors themselves.
Download


Copyright Disclaimer:
This site does not store any files on its server. We only index and link to content provided by other sites. Please contact the content providers to delete copyright contents if any and email us, we'll remove relevant links or contents immediately.