Unraveling Jane Doe by Carol Ericson
Author:Carol Ericson , Date: May 14, 2022 ,Views: 35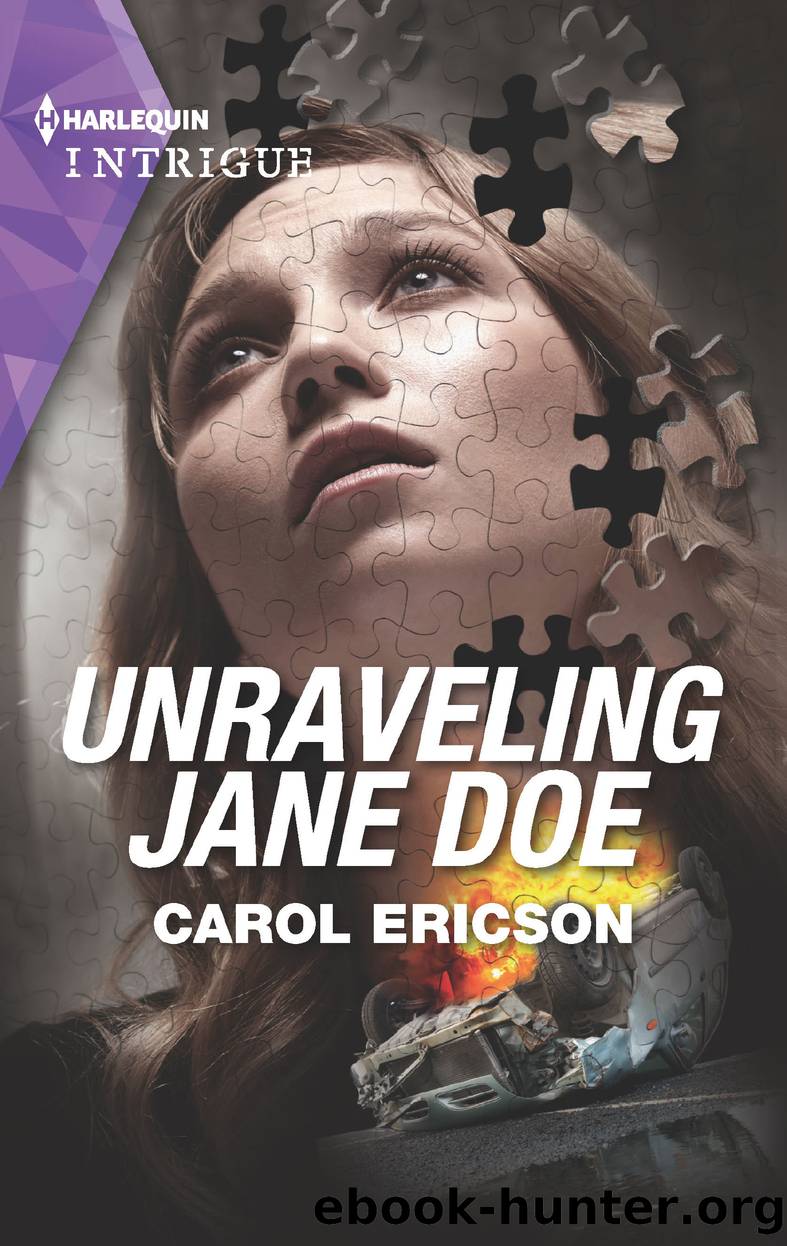 Author:Carol Ericson
Language: eng
Format: epub
Publisher: Harlequin
Published: 2020-05-11T19:48:56+00:00



Chapter Eleven
Libby swiveled in her seat to take in a young woman with an infant clinging to her side. The room spun, and she grabbed the edge of the table. "I—I'm not..."
She lost the words in a haze of confusion and despair, slumping against the vinyl banquette.
"Are you all right?" Rob shoved a glass of water toward her. "Drink this."
The man with the ponytail braced his hands on the table, leaning toward her, invading her space. "What kind of joke is this? What's going on?"
Rob held up his hand. "Back off a minute. Let's take this conversation outside."
Her so-called husband's hand formed into a fist, and he banged on the table. "Who are you to give me orders? Why are you with my wife? Where has she been the past two days?"
"I'll explain everything once we get outside." Rob tossed some bills on the table. He reached out a hand to Libby under the glare of the man with the ponytail, and then stuffed it in his front pocket. "Are you okay, Libby? Can you get up by yourself?"
The man snorted. "She's not Libby James, and what's wrong with you, Mel? Why can't you move on your own?"
Stepping closer to the man, Rob dipped his head. "She's been in an accident. We'll talk outside. Get out of her space."
Libby grabbed her purse and hitched it over her shoulder, gripping the strap. Rob didn't believe this man, did he? Because she didn't...not for one minute.
Her gaze strayed to the sweet-faced young woman bouncing the baby. The girl gave her a shy smile and said, "Hola, Senora Bustamante."
Libby shook her head and covered her eyes with one hand. She wasn't married to this man. She didn't have that baby with him. He hadn't been in her recovered memories.
As she rose from the table, the stranger put his hand on her back, and she twitched.
He blinked his long lashes. "Mi querida."
She wasn't his dear or anyone else's. She longed to fall into Rob's arms right now, collapse against his broad chest. But she straightened her spine and walked away from both men, giving the baby a wide berth.
The eyes of the other customers tracked their progress out of the restaurant as Sydney called after them, waving the two twenties. "Thanks, Rob."
Out on the sidewalk, Rob took charge again. "There's a park across the street. Let's get the baby some shade."
"You took control of my wife, and now you want control of my baby, too?" The fake husband puffed up his chest.
"I'm not taking control of anyone." Rob dragged his wallet from his pocket and flipped it open. "If it makes you feel any better, I'm Border Patrol."
The man's eyebrows jumped to his hairline. "Is it the drugs? They're not ours."
Libby cleared her throat and found her voice. "Stop. Talking."
"It's not about any drugs." Rob curled his fingers into his hair. "There, on the bench under the tree."
When they got across the street, Rob placed his hand on the young woman's arm. "Como se llama?"
"Teresa.
Download


Copyright Disclaimer:
This site does not store any files on its server. We only index and link to content provided by other sites. Please contact the content providers to delete copyright contents if any and email us, we'll remove relevant links or contents immediately.