The Searcher by Tana French;
Author:Tana French; [French, Tana] , Date: September 24, 2020 ,Views: 1085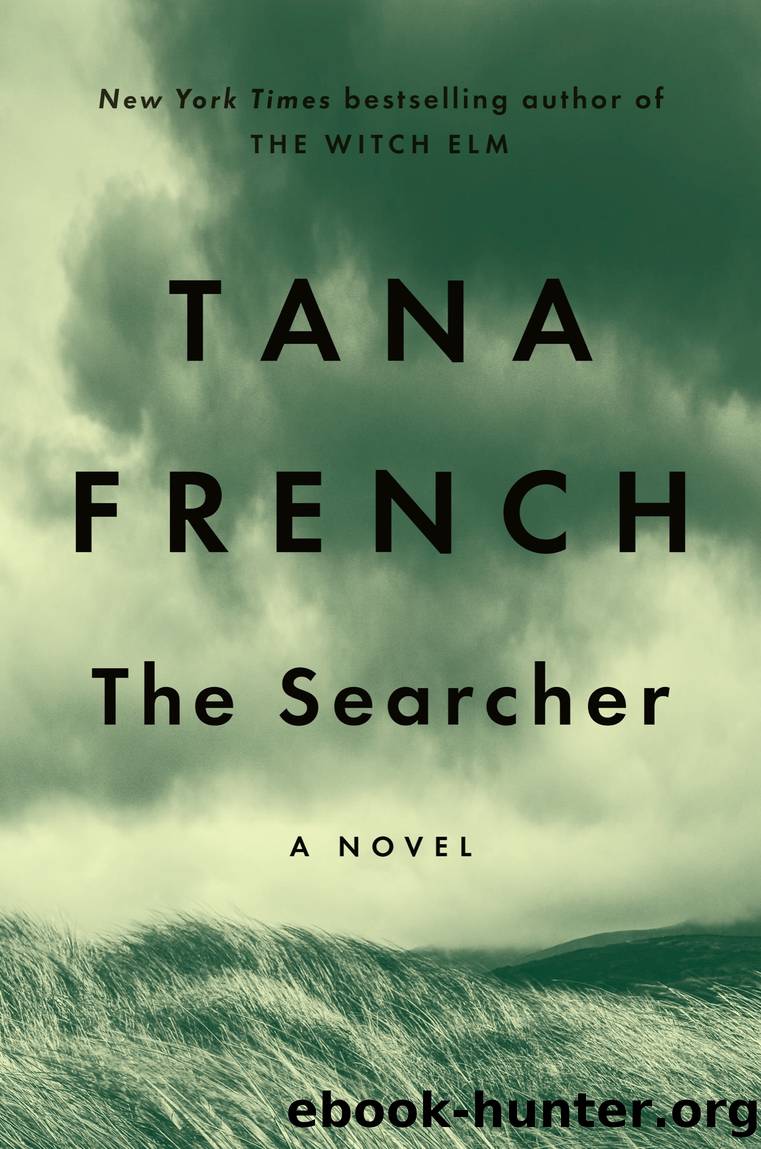 Author:Tana French; [French, Tana]
Language: eng
Format: epub
Publisher: Penguin Random House LLC
Published: 2020-10-06T00:00:00+00:00



The outdoors, away from the clutter and the syrupy ballads, feels spacious and loose, peaceful. In the main square, families in their good clothes and old women in head scarves are coming out of the church; behind its spire, the wind chivvies scraps of cloud across the blue sky.
Cal was hoping Brendan might have talked to Caroline about his big moneymaking plan. Boys run their mouths, when they're trying to impress girls. Caroline isn't the type to be impressed by criminal activity, but Brendan could have been too young, too hasty and too desperate to notice that. Cal believes Caroline, though. Whatever was in the works, Brendan kept it to himself.
Cal hasn't come away empty-handed, though. Suicide is off the table, or as good as. Not because Caroline thinks Brendan wasn't the type, but because Caroline—and Cal considers her to be the best witness he's talked to so far—Caroline says Brendan set a lot of store by keeping his promises. Brendan said he'd get Trey a bike for his birthday, and Brendan said he'd pay back Fergal's hundred bucks—money he wouldn't have needed if all he was aiming to do was go up the mountain and hang himself. If Brendan was planning on going anywhere, he was also planning on coming back.
And Caroline thinks there was nothing going wrong in Brendan's mind. Cal is glad of this. If Brendan got spooked, if he ran, if he's hiding out in the mountains, then he had a reason that existed outside his mind. That means it must have left solid tracks, somewhere along the way.
It might be that Caroline does have a guess at what Brendan was doing and it's not something she wants to discuss, at least not with a stranger and an ex-cop. On the other hand, it might be that Cal isn't the only person who's had a warning.
Download


Copyright Disclaimer:
This site does not store any files on its server. We only index and link to content provided by other sites. Please contact the content providers to delete copyright contents if any and email us, we'll remove relevant links or contents immediately.