The Fellowship: The Story of a Revolution (Penguin Press Science) by John Gribbin
Author:John Gribbin [Gribbin, John] , Date: August 2, 2020 ,Views: 27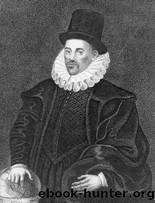 Author:John Gribbin [Gribbin, John]
Language: eng
Format: mobi
Publisher: Penguin Books Ltd
Published: 2006-06-28T16:00:00+00:00



From the context of these letters, it is also clear that Moray kept up an extensive correspondence with other scientifically minded men across Europe, but none of these letters survive. Moving on from practical matters of direct relevance to the Bruce mining and salt interests (such as techniques for pumping water out of coal mines), he wrote at length about chemistry (including his own experiments), horticulture, clocks, whaling, medicine, and music. In one letter he describes how at the time of writing he has seven stills operating on two fires, and in another describes his latest furnace, which 'will gar your eyn reel when you see it'. One of the key themes running through all this is the element of practicality, the application of science to improve the lot of mankind, and to establish, in Baconian terms, the dominance of man over nature. Moray was also one of the first Freemasons, and used to sign his letters with a pentagram that he referred to as his Masonic sign; the correspondence with Bruce continued into the 1660s, but at a much reduced rate after the Restoration, when both men had many other things to attend to.
In September 1659, Moray went to Paris to meet Charles II, and he was closely involved in the negotiations which led to the Restoration. But he did not return to England with the royal party in May 1660; for some months he stayed in Paris, keeping up a flow of letters in an effort to ensure the best possible treatment for Scotland under the new regime. He was, however, in London by August 1660, in good time to have become a regular attender at the Gresham College meetings before 28 November.
It may seem surprising that a relative newcomer to the group should have played such an important role in founding the Royal Society, even given his extremely close relationship with the King. But it seems to me that Moray acted as a catalyst, coming from outside the Oxford group but with a profound interest not just in abstract science but in the practical application of science. This is not to say that the Oxford/ Gresham group were abstract thinkers interested only in 'pure' science; far from it. They were keenly interested in items as practical as improved farming machinery and as impractical (in the seventeenth century) as the possibility of flying to the Moon. They also had no aversion to making money, as the efforts of several members of the group to devise a practical means of timekeeping at sea testify. They were, however, to some extent academics, working in the university system of the day. Moray, by contrast, was a man of the world, who had seen first hand the coal mines and salt pans of the Bruce family on his visits to Culross, and had a vision of something like the industrial revolution that lay not so far in the future.
Without Moray, what had by then become the Gresham group might have bumbled along
Download


Copyright Disclaimer:
This site does not store any files on its server. We only index and link to content provided by other sites. Please contact the content providers to delete copyright contents if any and email us, we'll remove relevant links or contents immediately.