The Cooperative Enterprise by Gert van Dijk & Panagiota Sergaki & George Baourakis
Author:Gert van Dijk & Panagiota Sergaki & George Baourakis , Date: March 15, 2020 ,Views: 156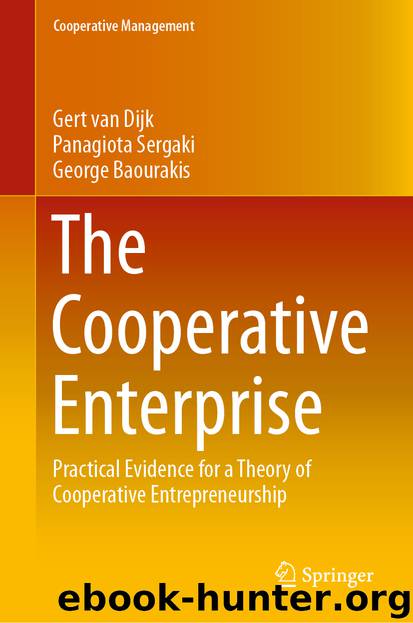 Author:Gert van Dijk & Panagiota Sergaki & George Baourakis
Language: eng
Format: epub
ISBN: 9783030162795
Publisher: Springer International Publishing



5.3.12 Many Mixed Forms
The plethora of names used to designate registered equity (i.e. member capital) reflects the fact that there are, in practice, many different ways that capital can be made available by members. Just as the cooperatives found their own way of defining "limited liability", so too have they found different ways of designating this capital. Agreements are made about fixed or floating interest rates, the degree to which the cooperative is at liberty to use the funds, and about redemption conditions. Repayment of registered equity on resignation or withdrawal is sometimes deferred for X years, and the "debt" owed by the cooperative to the member is often subordinated. This means that repayment to members will only be effected after other creditors have been paid. This more or less gives the debt to members the character of registered equity capital. Another variant is that the members buy bonds that are freely negotiable—but sometimes only after a specific waiting period—outside the circle of members. If these bonds are perpetual, this variant can be considered to represent equity capital.
But, taken by and large, the general reserves (the dead hand) and any shares issued form the only true equity capital in the cooperative. While it is true that these are assets that never need to be redeemed, in principle, there is always the chance that members will demand a rather too favourable transaction price for a number of years and that this will deplete the reserves of the cooperative. So even in the case of general reserves, it is still unclear to what extent this is truly "equity capital". All these mixed forms lead to a multifaceted mixture of assets, which sometimes leads to subtle differences on the fiscal front.
Download


Copyright Disclaimer:
This site does not store any files on its server. We only index and link to content provided by other sites. Please contact the content providers to delete copyright contents if any and email us, we'll remove relevant links or contents immediately.