Killer Kung Pao by Vivien Chien
Author:Vivien Chien , Date: August 28, 2020 ,Views: 902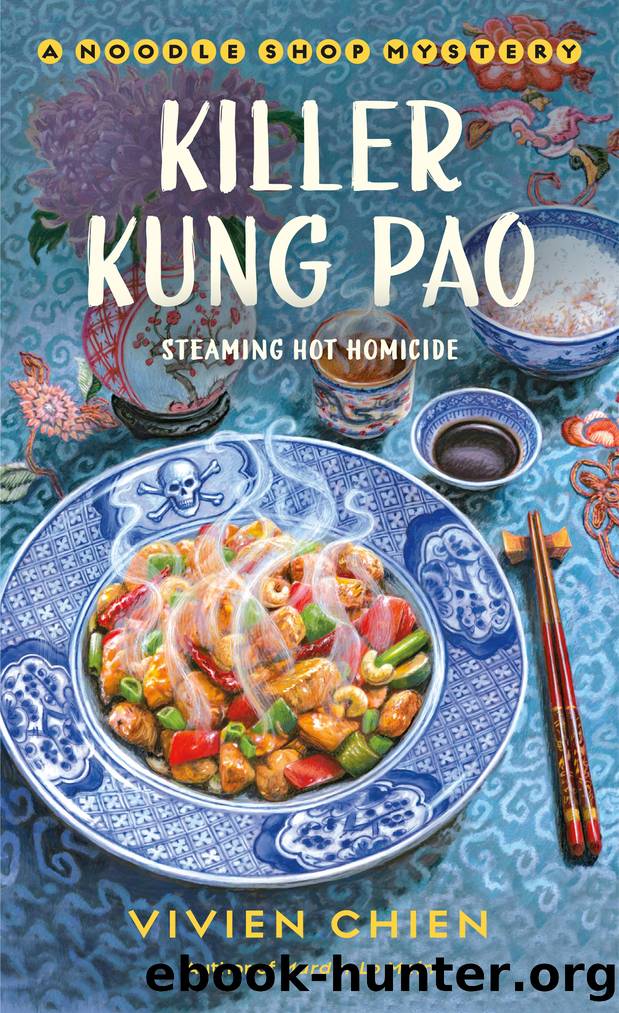 Author:Vivien Chien
Language: eng
Format: epub
Publisher: St. Martin's Publishing Group



CHAPTER
18
Adam and I said our goodbyes in the parking lot of the Zodiac. He needed to get a good night's sleep because he had a long day ahead of him, and I wanted to tinker in my notebook and figure out my best course of action.
After I got home and handled Kikko's tinkle needs, we hunkered down on the couch with a bag of chips and my trusty notebook. I didn't like any of my options, and I knew that the next thing I would need to do is talk with Jasmine about her grandmother being at the salon. Then, I would need to track down Millie's brother, Jeffrey, and see why he was so hell-bent on blaming June Yi for what happened to his sister. I felt like there had to be more than I was seeing.
A bout of fitful sleep followed. I woke up several times, feeling continuously uneasy about the upcoming conversations I would need to have. I dreaded my next encounter with Shirley where I would have to admit that I didn't have a ton of useful information to help her sister in the long run. Everything was speculation. Then again, wasn't it always?
Around four a.m., I finally found myself on a positivity kick and willed myself to believe that I was going to find the answer, solve the murder, have a successful sidewalk sale, and update the restaurant's interior to my mother's exact liking.
My alarm clock went off too soon, and I trudged out of bed, shuffling my way to the coffee maker. The sun was streaming through the blinds and I dug my sunglasses out of my purse before taking Kikko on her morning tinkle adventure. The air was humid and thick, and I knew it was going to be another sticky day.
The Village was quiet when I arrived, and upon entering the enclosed plaza, I noticed the lights were off in the salon. I didn't see Jasmine moving around anywhere inside, so I'd have to find time throughout the day to stop and see her. I'd been hoping to see her before the day got started so I could get it out of the way.
Across the pond, I saw the Yi sisters darting around their bakery and wondered if Shirley would stop by again for another secret morning meeting. I really hoped not.
While I waited for Peter to arrive, I began to design the flyer for the sidewalk sale, purposely trying to keep my mind busy with something different. As I listed the names of the businesses that would be participating, I paused halfway through and focused back in on Asian Accents, which was at the top. What would happen if Jasmine or her grandmother were guilty? Would the salon close? If Jasmine was some type of accomplice, then what would happen?
I didn't want any of those scenarios to be true. And I also didn't want it to be Opal either. So that left June at the top of my list. Part of me felt guilty for wanting it to be her in the end.
Download


Copyright Disclaimer:
This site does not store any files on its server. We only index and link to content provided by other sites. Please contact the content providers to delete copyright contents if any and email us, we'll remove relevant links or contents immediately.