Convergence and Summability of Fourier Transforms and Hardy Spaces by Ferenc Weisz
Author:Ferenc Weisz , Date: July 1, 2020 ,Views: 11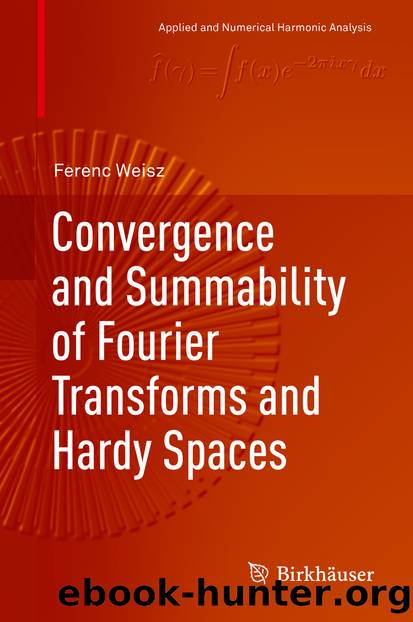 Author:Ferenc Weisz
Language: eng
Format: epub
Publisher: Springer International Publishing, Cham



and
where
and 1 < p < ∞. Thus Q 1 is a bounded projection on and so is Q = Q 1 P 1 + P 2 +. Since Qf satisfies (4.2.3), we obtain
Each function f can be rewritten as the sum of eight similar projections, which implies the theorem for q = ∞.
Equality (4.2.2) implies
which also shows the result for q = 1. ■
Theorem 4.2.8 does not hold for circular partial sums (see Stein and Weiss [311, p. 268] or Lu and Yan [239, p. 16]).
Theorem 4.2.9
If q = 2 and p < 2d∕(d + 1), then there exists a function whose circular partial sums s n q f diverge almost everywhere.
Download


Copyright Disclaimer:
This site does not store any files on its server. We only index and link to content provided by other sites. Please contact the content providers to delete copyright contents if any and email us, we'll remove relevant links or contents immediately.