Berserk of Gluttony Vol. 7 by Isshiki Ichika
Author:Isshiki Ichika [Ichika, Isshiki] , Date: August 15, 2022 ,Views: 7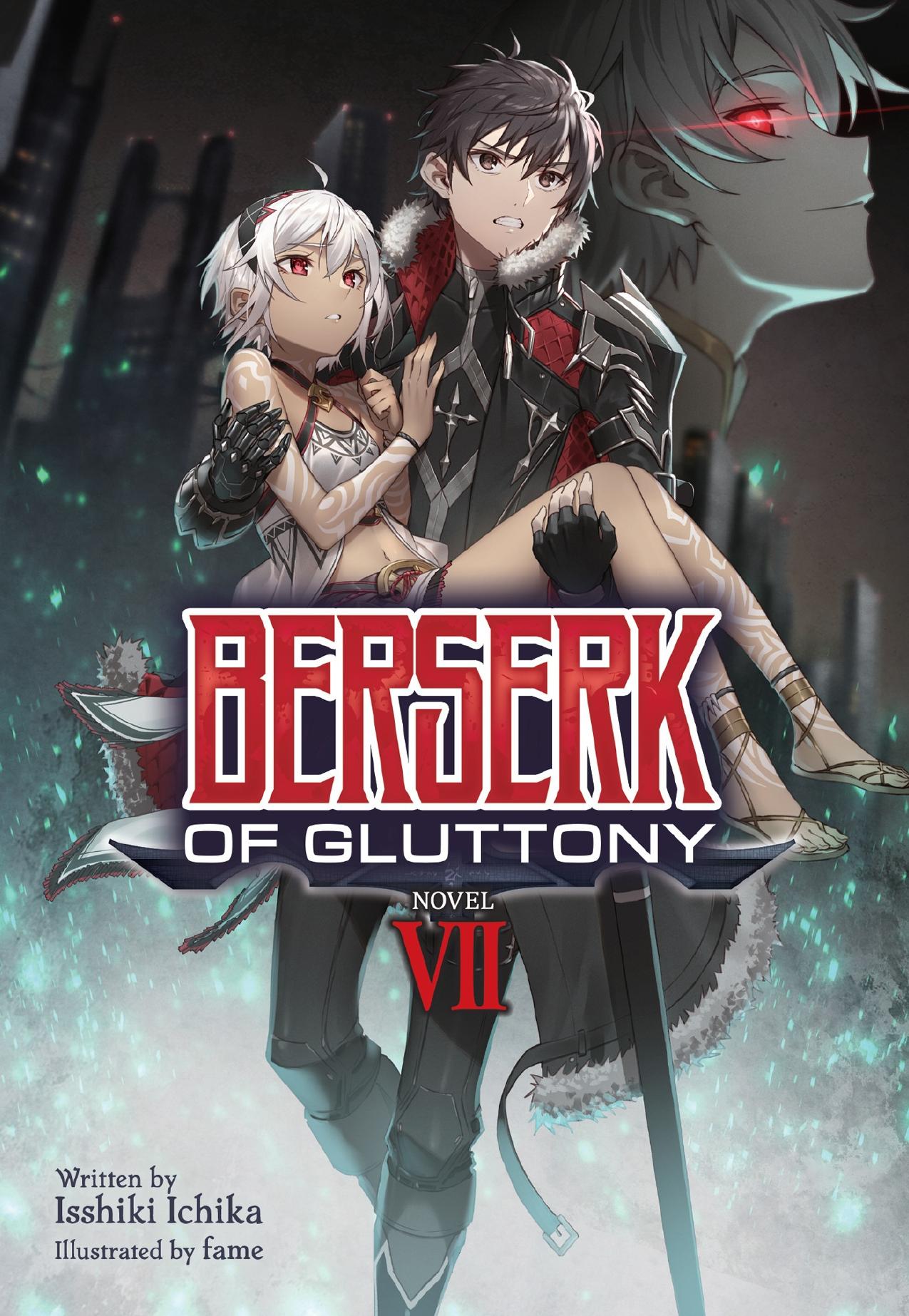 Author:Isshiki Ichika [Ichika, Isshiki]
Language: eng
Format: epub
Tags: light novel
Publisher: Seven Seas Entertainment
Published: 2022-07-12T07:00:00+00:00



Chapter 19:
This World of Myne
THE WORLD OF WHITE turned black, and when I opened my eyes, I was in the midst of pandemonium. I didn't know where I was, but everyone around me carried a weapon. Explosions boomed in the distance, and inhuman screams pierced the air.
"Greed?! Luna?!"
From Luna's spiritual plane, the three of us had entered Myne's soul. We should have appeared together, yet Greed and Luna were nowhere to be found. I figured I must have lost my way and ended up in the middle of a battle. Dumbfounded, I stood and stared at this unfamiliar world as a light flashed from behind.
"Whoa!"
Somehow, I managed to dart out of the way of danger. When I turned to look, I was face-to-face with a huge creature.
"A chimera?!"
Though it was a chimera, it was not like Haniel. Its core was obscured by a shield. It was then that I realized a terrible truth: I was unarmed. I had the worst luck. Not only had I gotten myself lost, I had also lost my weapon. Luna had warned me that if I wasn't careful, I could be lost in the labyrinth of a person's soul forever.
"Well, this isn't a great start."
But there was no time for complaining. The chimera advanced toward me. The people around me—probably soldiers—fired on the monster with their guns, but the attacks were of no use. This chimera was of a different class from the one I had fought. It was considerably larger, with six wings along its back.
As it prepared to fire another beam of light, a loud and powerful voice roared, "Out of the way!"
The one who spoke wielded the black sword, Greed. His skin was tanned and his hair a fiery red. He was tall, with an incredible physique that even his armor couldn't obscure. The man charged the chimera, his blade cutting through the beam of light with ease.
"Wow…" I murmured.
There was no wasted motion in his movements. He reminded me of Aaron, but this guy seemed possibly even more capable.
"I'll take the chimera. The rest of you, do whatever you can!"
After barking his orders, the man ran toward the chimera alone. As the wielder of the black sword, I assumed he might also be the bearer of a Skill of Mortal Sin. If so, that meant he might have some idea about Myne's location.
I picked up one of the longswords that lay scattered about and chased after the man. I could move with as much ease as in the real world, which was a good sign. It meant I could fight.
I called out to the man with red hair. "Let me help!"
"Huh? I haven't seen you around before. Black hair, black eyes… You're not Galian, are you?"
"I…"
"Tell me later. The more allies, the better. We're losing men out here quicker than we can count," he said, his voice blunt and direct.
Then he put a hand out to stop me when I reached him.
"But," he continued, "that chimera belongs to me. You have no idea how ravenous I am.
Download


Copyright Disclaimer:
This site does not store any files on its server. We only index and link to content provided by other sites. Please contact the content providers to delete copyright contents if any and email us, we'll remove relevant links or contents immediately.