Before the Ever After by Jacqueline Woodson
Author:Jacqueline Woodson , Date: September 12, 2020 ,Views: 393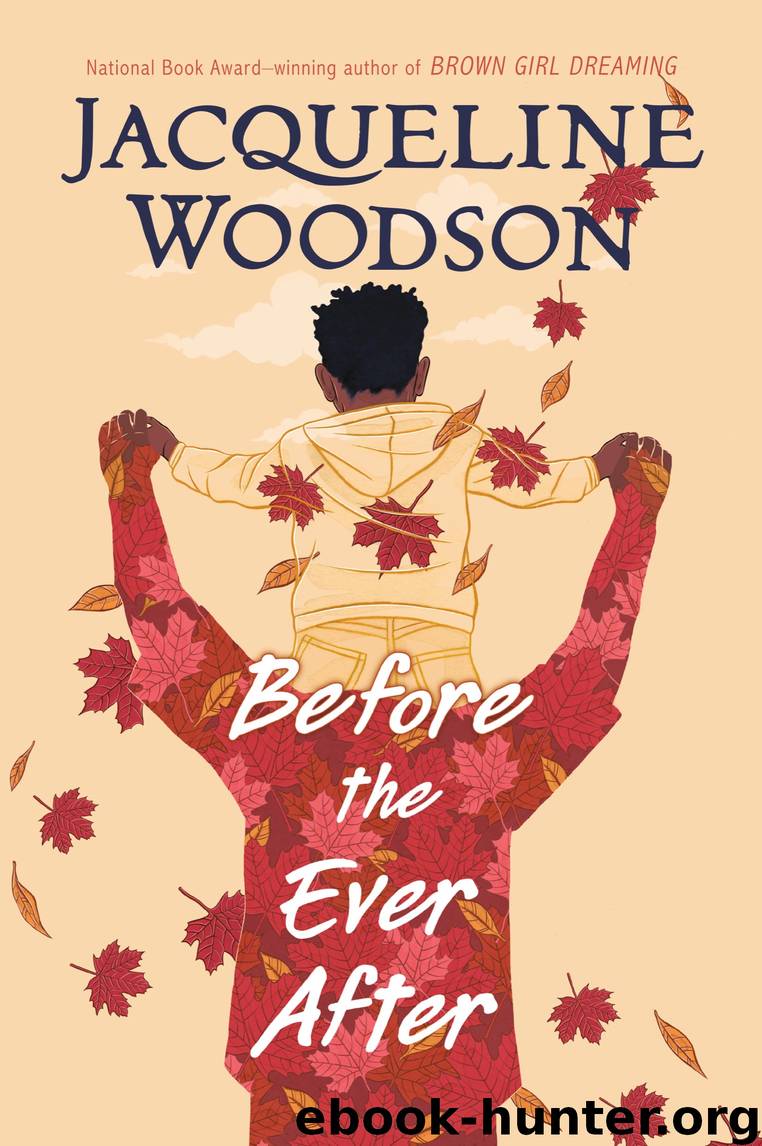 Author:Jacqueline Woodson
Language: eng
Format: epub
Publisher: Penguin Young Readers Group
Published: 2020-08-31T16:00:00+00:00



Used to Be
Used to be that my mom would make
these little lemon cakes that looked
like tiny loaves of bread. And me and my boys would each get our own
and a glass of milk.
The glasses had football teams on them.
Giants. Jets. Packers. Steelers. Seahawks. Raiders. Broncos. Bears. Even the 49ers.
Even the Patriots.
Used to be ten of those glasses. And four of us friends.
So we always had our choice.
Used to be the Patriots and 49ers never got chosen
by any of us.
Used to make us laugh.
Used to be that we'd all sit in the kitchen and talk
about stuff like why
we didn't like the Patriots but loved the Giants.
And on days when my dad was home, he'd come in,
grab the 49ers or Patriots glass and fill it with milk.
Stare us down while he gulped it.
Used to be he'd always burp real loud, then say
Now, that's the best milk I ever tasted.
Grow and know, he'd say. Grow and know.
Used to be we'd laugh and defend our own glasses,
argue about what teams were trash
and what teams weren't.
Used to be we agreed on one thing, though:
My dad's team was the best in the NFL and my dad
was the best tight end any of us had ever known.
Used to be we'd recite his stats over and over,
the four of us just sitting at the table
with my mom's cake in our bellies
and our football glasses getting empty. My boys around me
as we laughed our way from
Friday afternoon into Friday night and
a whole lot of weekends too.
But how'd it get to be Used to Be?
Wasn't even a long time ago.
Just feels like that.
Just. Feels. Like. That.
Download


Copyright Disclaimer:
This site does not store any files on its server. We only index and link to content provided by other sites. Please contact the content providers to delete copyright contents if any and email us, we'll remove relevant links or contents immediately.