Appalachian Peril by Debbie Herbert
Author:Debbie Herbert , Date: September 2, 2020 ,Views: 591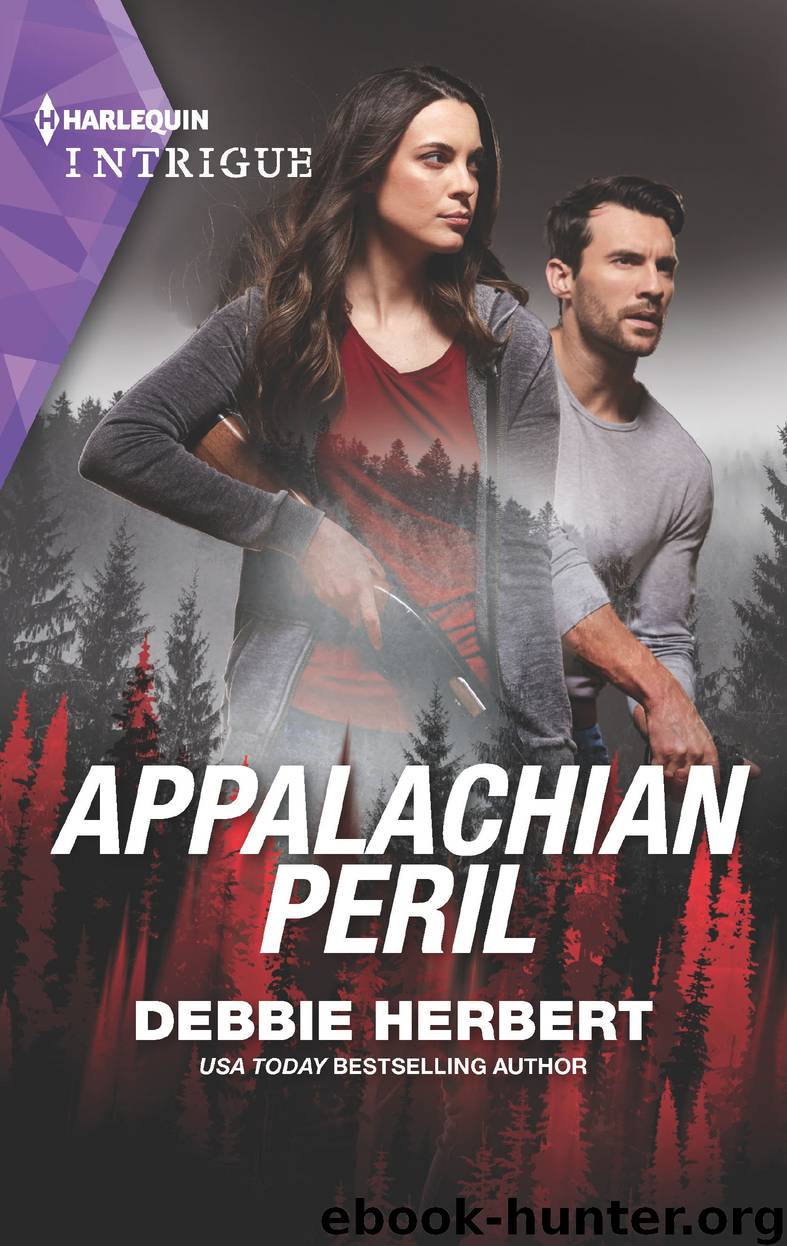 Author:Debbie Herbert
Language: eng
Format: epub
Publisher: Harlequin
Published: 2020-05-12T14:38:42+00:00



Chapter Twelve
Sammy's worry about her safety thawed the chill in her heart left from Aiden's harsh words. But then, how much was merely professional concern on his part? Couldn't look good on a deputy sheriff's record to have someone hurt while under his protection. Beth shook off the depressing thought, her usual optimism starting to surface. A good breakfast and a few hours' sleep in her favorite hotel was in order.
"This is it," she announced. "Pull up to the lobby entrance and let's spring for valet service."
"Fancy," Sammy commented as he whipped the Jeep to the door.
The downtown W Hotel gleamed like a skyscraper diamond in the morning sunshine—all glass and chrome, a tall beacon promising warmth and comfort. It was her favorite place to stay in the city. On annual home visits, she often opted to stay at the W in a private suite instead of with family. That way she, Cynthia and Aiden didn't get into each other's hair too much.
With quick and courteous efficiency, they were ushered into the studio suite she preferred. The corner room featured floor-to-ceiling windows that offered stunning views of Atlanta. The energy of the city was also captured in the vibrant turquoise-and-magenta color scheme that clicked with her artist's eye.
"This is amazing," Sammy said, surveying the room. The dazed, appreciative expression on his face spoke volumes. Luxury suites probably weren't much on his radar, living as he did on a deputy sheriff's salary. She hoped she hadn't made him uncomfortable. Perhaps this wasn't the best choice after Aiden's so-recent snobby remarks. Although she'd inherited a substantial amount of money from her parents, she wasn't one to flaunt her wealth. But after everything they'd been through last night, she wanted to treat them both to the very best.
Beth flopped onto the king-size bed and sought to put him at ease. "I hope you love it here as much as I do. It's 'old-fashioned Southern hospitality meets modern chic meets artistic flair.'"
"I suppose this room will be okay," he remarked dryly. "Although I could do without the hot-pink blanket and pillows."
"Think of it as a rich shade of magenta, not pink."
"Tell it to my hormones. My testosterone level dropped the moment I saw it."
Beth laughed and sprang to her feet. "Let's order room service for breakfast and then catch a nap."
"I really should head back to the station. Harlan will be expecting a report by the end of the day."
"Harlan would expect you to rest and then do whatever you have to do. Besides, you can order a laptop brought here from the hotel's business center and email a report. No need to drive all the way back to Lavender Mountain."
"They would do that?" he asked in surprise.
"Of course. Welcome to the twenty-first century."
"The technology isn't what surprised me. I'm talking about the service. You don't get that at the local motel chains I use."
She searched his face for a hint of rancor but, to her relief, found none. Treating Sammy to the very best was going to be fun.
Download


Copyright Disclaimer:
This site does not store any files on its server. We only index and link to content provided by other sites. Please contact the content providers to delete copyright contents if any and email us, we'll remove relevant links or contents immediately.