Future Morality by David Edmonds
Author:David Edmonds [Edmonds, David] , Date: August 6, 2022 ,Views: 4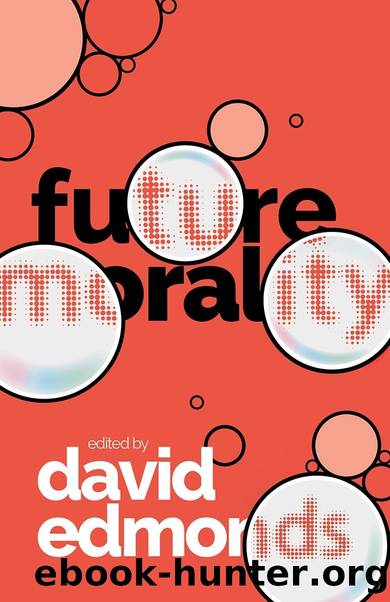 Author:David Edmonds [Edmonds, David]
Language: eng
Format: epub
ISBN: 9780192606655
Publisher: OUP Oxford
Published: 2021-08-03T00:00:00+00:00



Further Reading
Williams, J., Stand Out of Our Light: Freedom and Resistance in the Attention Economy (Cambridge University Press, 2018).
Notes
1. M. Robinson, Absence of Mind (Yale University Press, 2010).
2. J. S. Mill, On Liberty (1859).
14
Conspiracy Theories?
Steve Clarke
Introduction
The popularity of apparently unwarranted conspiracy theories is at disturbing levels. In a 2006 poll, 36% of respondents endorsed the assertion that 'federal officials either participated in the attacks on the World Trade Center or took no action to stop them'.1 A 2013 poll suggested that 20% of respondents endorsed conspiracy theories regarding a link between childhood vaccination and autism.2 Popular conspiracy theories alleging that the 2019/2020 coronavirus (Covid-19) pandemic did not have a natural origin sufficiently worried public health scientists that 27 of them wrote a letter, published in the prestigious medical journal The Lancet, condemning such theories.3 We should be concerned by the popularity of apparently unwarranted conspiracy theories and by the rapid rate at which they can spread in the age of social media.4
Here, I will try to answer a practical question: what, if anything, should governments in Western liberal democratic societies do to reduce rates of acceptance of unwarranted conspiracy theories? What short- and long-term strategies might they adopt? Before I go on, though, I need to address a few concerns about the project I am undertaking. One is that it is unclear what counts as a conspiracy theory. A second is that it might be supposed that the acceptance of unwarranted conspiracy theories is not harmful. And if the acceptance of unwarranted conspiracy theories is not harmful then it is unclear why governments should be trying to reduce their rates of acceptance. A third concern is that it's unclear that we should be encouraging governments to undertake the project of reducing the popularity of unwarranted conspiracy theories, given that sometimes governments themselves have been known to mislead us about conspiracy theories.
Download


Copyright Disclaimer:
This site does not store any files on its server. We only index and link to content provided by other sites. Please contact the content providers to delete copyright contents if any and email us, we'll remove relevant links or contents immediately.