Ethereal Secrets by Whitney Hill
Author:Whitney Hill [Hill, Whitney] , Date: June 23, 2022 ,Views: 35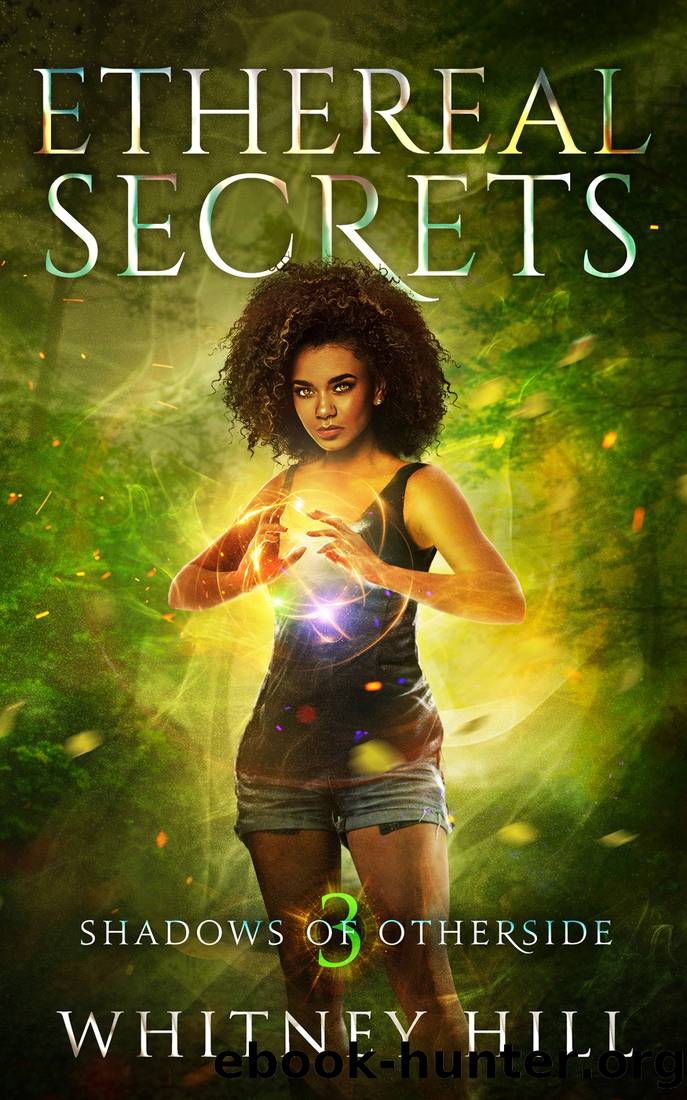 Author:Whitney Hill [Hill, Whitney]
Language: eng
Format: epub
Tags: adult fantasy, urban fantasy, contemporary fantasy, paranormal fantasy, north carolina
Publisher: Benu Media
Published: 0101-01-01T00:00:00+00:00



Chapter 22
The uproar I'd expected to accompany my plan didn't come. I think everyone had had enough of the uncertainty. The idea was simple enough: drive over to land Acacia Thorn owned via a mundane shell company at Falls Lake, goad Callista with a call, and see who she sent. If she was working with Evangeline or Keithia, they were out of Redcaps to send after me and would have to send House allies that we could whittle down. There were other Watchers, but I was gambling that they'd sit this one out unless Callista had something big on them and could compel their obedience. I had enough of Otherside behind me now that Callista wasn't the default power anymore. Ironically, that made her more dangerous, which was why I was ninety percent sure she'd send the vampire sorcerer. That asshole had his sights set on me anyway, and this would be the perfect chance for him.
There were a lot of shifty looks, both between the groups clustered by faction and among factions. This would be our first time fighting all together. The weres seemed easy with it, but they'd joined up with the vampires to fight the Modernists last week. For everyone else, this was a brave new world. Add in the fact that witches rarely, if ever, went into combat situations as anything other than medics or faith leaders, and we were blazing all kinds of new trails.
When nobody objected, we shifted to getting the roles nailed down. Zanna wandered out of the woods in the middle of that. She snarled to look like Gollum protecting the ring at the assembly on "her" land until Janae popped the trunk of her car to reveal a huge Styrofoam cooler full of beer and cider and extended an offer to help beef up the wards on the house and lands. From Zanna's goggle-eyed look, the offer was more than acceptable, so the witches gathered around her to arrange that while the rest of us figured out the last details.
"Okay." I heaved a big sigh when no more adjustments were offered. "The witches take point on downing the sorcerer, since he was one of theirs and their magic is likely the closest and most effective. The weres split into thirds, and each group pairs up with an elf to patrol and hold the perimeter against interlopers."
Their heightened senses would hopefully let them spot a wayward camper or elven sneak attack. The weres would be the muscle while the elves could mindmaze any mundanes and send them on their way none the wiser. Iago would also be sensing for the rabisu given that his House's talents leaned toward the spiritual, as Sequoyah's leaned toward healing the body and Monteague's toward affecting the mind. I didn't know what the hell he could do about it, but I hoped that three elves plus me and a handful of witches could get rid of the demon if it did get summoned in.
"I call Callista," I
Download


Copyright Disclaimer:
This site does not store any files on its server. We only index and link to content provided by other sites. Please contact the content providers to delete copyright contents if any and email us, we'll remove relevant links or contents immediately.