Digital Holographic Microscopy by Myung K. Kim
Author:Myung K. Kim , Date: June 30, 2020 ,Views: 181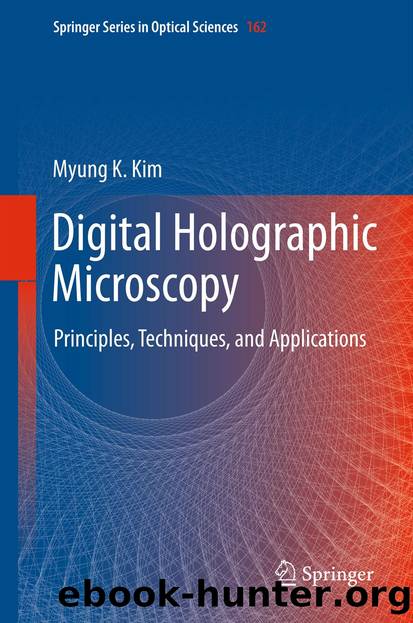 Author:Myung K. Kim
Language: eng
Format: epub
Publisher: Springer New York, New York, NY



57.
A. F. Ware, "Fast approximate Fourier transforms for irregularly spaced data," Siam Review 40, 838–856 (1998).MathSciNetADSMATHCrossRef
58.
J. Upatnieks, A. V. Lugt, and E. N. Leith, "Correction of lens aberrations by means of holograms," Appl. Opt. 5, 589–593 (1966).ADSCrossRef
59.
P. Ferraro, S. De Nicola, A. Finizio, G. Coppola, S. Grilli, C. Magro, and G. Pierattini, "Compensation of the inherent wave front curvature in digital holographic coherent microscopy for quantitative phase-contrast imaging," Applied Optics 42, 1938–1946 (2003).ADSCrossRef
Download


Copyright Disclaimer:
This site does not store any files on its server. We only index and link to content provided by other sites. Please contact the content providers to delete copyright contents if any and email us, we'll remove relevant links or contents immediately.