Birth-Throes of the Israeli Homeland: The Concept of Moledet by David Ohana
Author:David Ohana [Ohana, David] , Date: August 8, 2022 ,Views: 33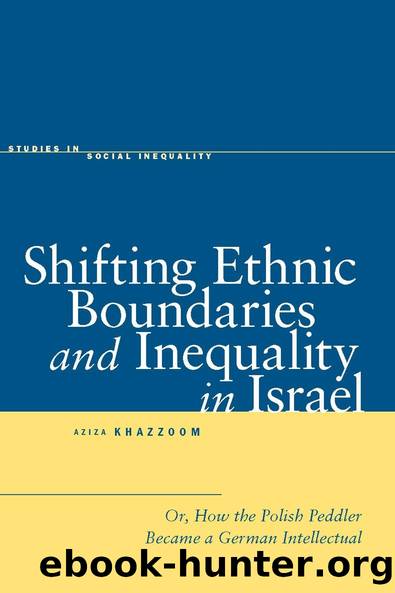 Author:David Ohana [Ohana, David]
Language: eng
Format: epub
Tags: Political Ideologies, Middle Eastern, Social Science, Political Science, Nationalism & Patriotism, World, Jewish Studies
ISBN: 9781000067484
Google: s-XkDwAAQBAJ
Goodreads: 53215765
Publisher: Routledge
Published: 2020-05-12T06:44:30+00:00



Unlike in Ravikovitch's first poem in which the light is revealed which illuminates the darkness, in the second poem all the dangers of the messianic aspiration are seen. In these poems we see a reflection of Scholem's ambivalent attitude to messianism. This being the case, it is wonderful to see how the young poetess, who was not a philosopher, perceived the duality and complexity of the messianic temptation.
Ravikovitch could be said to be a mediator in the tense relationship between Kurzweil, her esteemed teacher in high school, Scholem, the greatest scholar of Jewish mysticism in her "Jerusalem period," and Ratosh, who attracted her by "his terrible and wonderful vision of the world."26 Kurzweil, a representative of orthodox Judaism, attacked Scholem's secular Jewish interpretations which in his opinion were the result of the disintegration of Jewish faith due to mysticism, kabbala, messianic movements, Sabbetaianism and Frankism. Kurzweil saw Scholem as the first scholar who picked on nihilistic mysticism in order to attack halachic-rabbinic Judaism. The literary scholar from Bar-Ilan University spoke of Berdichevsky, the "Young Hebrews" and Gershom Scholem in the same breath as profanators of the true interpretation of Judaism, as heralds of the "Canaanism" of Jonathan Ratosh and as people who laid a path to secular Zionism. Finally, he predicted, the political theology of secular Zionism would authorize the "Canaanite messianism" that arose with the conquest of the territories in the 196727 war. When the journalist Yaron London asked her what drew her to Kurzweil, to whom she dedicated the poem "Frozen in the North," Ravikovitch replied,
Perhaps he represents a world of old morality which he already began to see was being undermined. I had a feeling that one had to run towards him to ask for help because […] he is the last formulator, or one of the last that I recall, of the true world.28
Download


Copyright Disclaimer:
This site does not store any files on its server. We only index and link to content provided by other sites. Please contact the content providers to delete copyright contents if any and email us, we'll remove relevant links or contents immediately.