A Field Guide to White Supremacy by Kathleen Belew
Author:Kathleen Belew , Date: September 23, 2022 ,Views: 43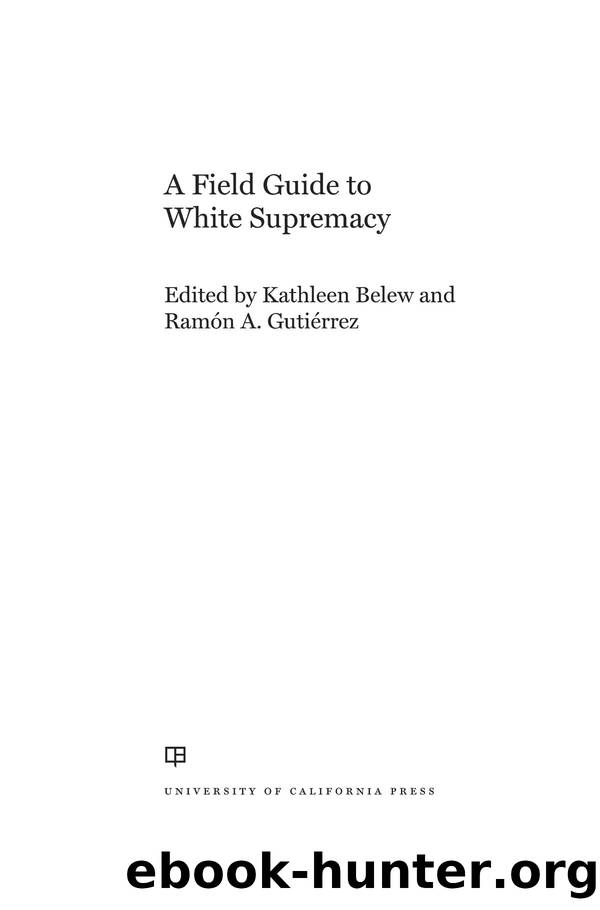 Author:Kathleen Belew
Language: eng
Format: epub
ISBN: 9780520382503
Publisher: University of California Press



DEVELOPING MESSAGES THAT WORKED
In our nation of immigrants, the question naturally arises, why can't we help? Overcrowding and underdevelopment have been solved by migration before. Why a limit now? The answer lies in the numbers.
FAIR pamphlet
Tanton and FAIR executive director Roger Conner understood that the major hurdle to advancing their cause was "the traditional character of the United States as a nation of immigrants," as Tanton put it.20 As Conner noted, "the history of immigration was recalled by Americans as a history of racist exclusion. That's a history we had to overcome if we were going to be influential . . . "21 FAIR's messaging therefore avowedly avoided any talk of race.
"The issue for the modern immigration debate is not race or ethnicity, it's numbers," said Conner.22 It was a savvy, if slippery, observation. As immigration increased in the 1970s and 1980s, it became possible to frame the numbers as viscerally overwhelming. Moreover, focusing on numbers rather than individuals' stories distanced the debate from its human component and burnished FAIR's image as neutral and fact-driven. But as those who legislated the 1965 act understood well, one needn't articulate formal racial exclusion in order to try to effect it. "Restricting" immigration by the numbers instead of "excluding" based on race would, in an age of high immigration of nonwhite people, limit and exclude the migration of nonwhite people.
Tanton and FAIR also believed that if immigrants from countries with high fertility rates were limited in coming to the United States, the overall population growth rate could be slowed. As FAIR Board member, donor, and Gulf Oil tycoon Sidney Swensrud put it, "I think we all had an objection to races that had extremely high birth rates, so that if they came into this country they would present greater population problems than if they had birth rates about like our own."23 The issue of immigrant birthrates was important to Tanton and other FAIR members who came to the issue from population control circles, because of the question of resource depletion and environmental degradation—but also because of assumptions they made about the different birthrates of people of different races. "As our native birthrate falls, immigration will account for an increasing proportion of our growth," Tanton warned.24
This framing touched on issues of cultural assimilation and evoked the specter of "white replacement theory," the eugenicist fear about the "passing" of the "great race," as Madison Grant put it in his influential 1916 book. Such ideas echoed in FAIR's messaging: "Though today this flood of illegal immigrants effects [sic] the lives of only a few U.S. citizens, in 20 years it will be an excruciating problem for all of us. In a couple of generations the offspring of these illegal immigrants may have more influence on how our grandchildren live than they do."25 Without explicitly mentioning race, FAIR affirmed a national identity that centered whiteness.
In 1980, the Select Commission on Immigration and Refugee Policy estimated that year's admissions at 808,000, the "largest annual admission of legal immigrants to the United States since 1921," as FAIR noted.
Download


Copyright Disclaimer:
This site does not store any files on its server. We only index and link to content provided by other sites. Please contact the content providers to delete copyright contents if any and email us, we'll remove relevant links or contents immediately.