HOTWIFE ISLAND WHORE: WIFE SHARING FIRST TIME GANGBANG (HOTWIFE CASTAWAY Book 3) by E.M. SMART
Author:E.M. SMART [SMART, E.M.] , Date: March 18, 2023 ,Views: 74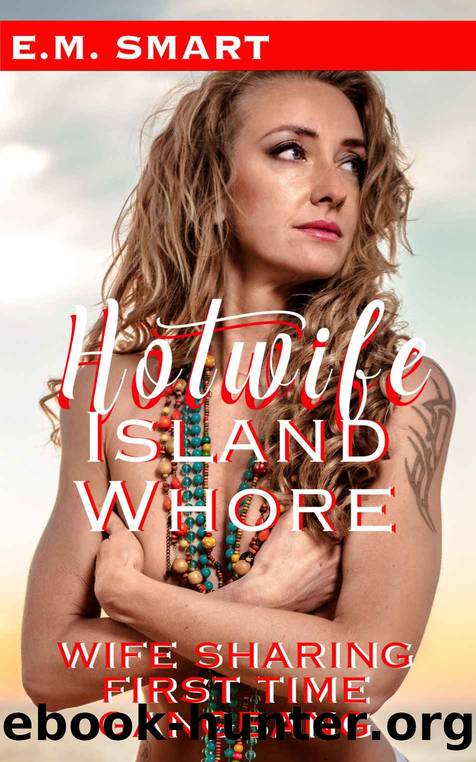 Author:E.M. SMART [SMART, E.M.]
Language: eng
Format: azw3
Published: 2018-09-10T00:00:00+00:00



Chapter 4
ISLAND HOTWIFE FOREVER
At breakfast the next morning, there was an awkward silence as we gathered to eat. It could've been just my imagination, but it seemed like no one was making any kind of eye contact. And my husband's presence only added to the discomfort. I started to worry that my gambit had failed. The risk that I took may have weakened our relationship. And then to have my husband show up at the last moment may have caused more damage.
The tension got to me, and I wandered around our eating area. Moving from one spot to another tending to meaningless tasks just to keep my hands busy. Zach stood up to get a coconut and knocked over a bunch of fruit that I had placed on a rock. I caught the sudden movement in the corner of my eye, and I jumped. Zach turned towards me and gave me a 'what's wrong with you' kind of look. It was the first time that any of us acknowledged each other.
Big Daddy was focused on his bowl of grain and coconut milk. His eyes looked at the mixture as his fingers stirred it. While my husband picked at a bowl of berries. But it was Jerry who finally broke the silence. "Well, that was quite the night, wasn't it?" His eyes were still looking down, but a small grin wrinkled his face.
I looked over at my brother-in-law and then at Big Daddy. Both men were beginning to smile too. The tightness in my stomach disappeared. I noticed that my lips were in pain because I had been biting down on them so hard. I looked at all my men, and their smiles told me that I had united our group. I could be hopeful that my baby, regardless of who the father might be, would have all the support it needed.
Big Daddy reached out and grabbed my wrist. He pulled me to him, and I sat on his lap. He massaged my breast. Turning toward him, I slipped my nipple between his lips. My brother-in-law moved over and sat down on my other side. He grabbed my other breast and turned it towards him. He bent over and sucked my nipples I put my hands on each man's head and spread my fingers through their hair. Jerry walked to my side. His cock was hard, and I kissed it.
As if to signal a new beginning, we all broke from our regular morning routine and started that day by fucking. It was the same as the previous night. And from then on, each man, including my husband, continued to take me on his own. But many nights all the men would take me together. Although once my belly got too big to take them all at once, they would take turns. Often using my ass as much as my pussy and mouth.
And this is how I imagined that I would be spending the rest of my days on the island. Days filled with sex with Big Daddy, my husband, and his brother.
Download


Copyright Disclaimer:
This site does not store any files on its server. We only index and link to content provided by other sites. Please contact the content providers to delete copyright contents if any and email us, we'll remove relevant links or contents immediately.