Clouds by Laura Sobiech
Author:Laura Sobiech , Date: February 23, 2021 ,Views: 24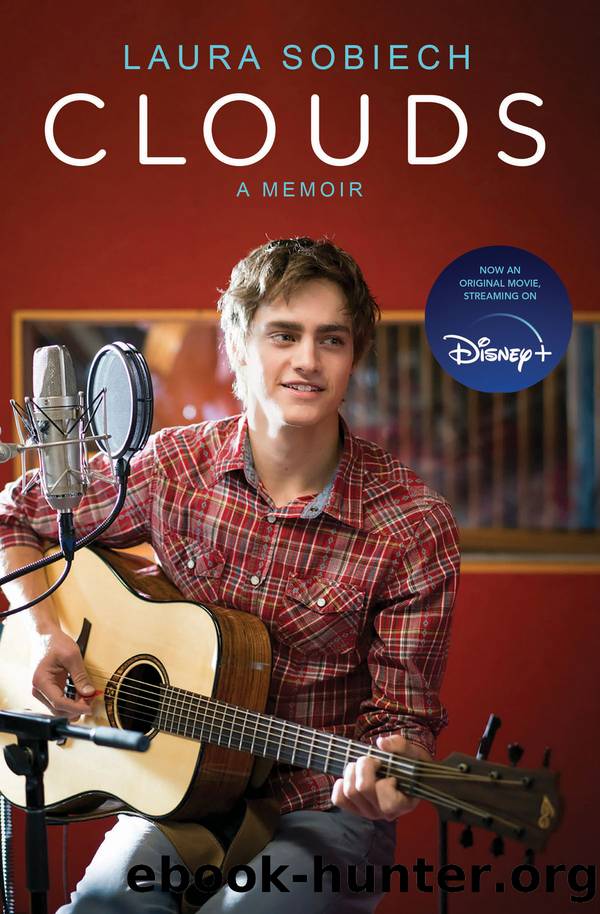 Author:Laura Sobiech
Language: eng
Format: epub
Publisher: Thomas Nelson
Published: 2020-09-17T00:00:00+00:00



Twenty-One
December 2012
WE WERE THRILLED TO FIND OUT THAT KS95 PLANNED TO PLAY "Clouds" in steady rotation during its two-day radiothon. The event would take place all day Thursday and Friday. We were excited, primarily for the live interview, but also to be part of the fund-raising effort. It was a big event, and we were thrilled to do our part. In his short life, Zach had gotten to do some incredible things: play football in the Hubert H. Humphrey Metrodome to win the championship, win his championship basketball game, and get a nibble of the rock star life. Not to mention he got to travel to some amazing places like Mexico, Italy, and France. But this! This was a whole new level of incredible. He was going to have a song that he wrote and performed played on a major radio station in a major market. It was crazy!
The week started with a couple of interviews. A reporter from a local newspaper, the Pioneer Press, and an affiliated videographer followed Zach, Amy, and Sammy around for a couple of days. The newspaper was going to run a front-page story that focused on Zach, his battle with cancer, and the writing of "Clouds" in that Sunday's edition. The video would take a different approach; it would be a more intimate look at Zach, his personality, and his relationships. It would be posted on the newspaper's website the Saturday before the article was printed. We also spent a good deal of time preparing for the upcoming fund-raiser/party in Zach's honor. By the end of the week, all the media attention and party planning had us all exhausted.
When radiothon day arrived, we were excited. We figured we would get through it, enjoy the novelty of hearing the song on the radio, and move on. Once the radiothon was over and the video and article were published, interest in the song and Zach's story would die down, and we would move on and be just another family with a child dying from cancer.
The live interview went well, though there was a moment I thought I would choke when Ryan, the DJ, put the mic in my face and asked, "Laura, why is it so important that people call in and donate to help fight childhood cancer?" My mind froze for a split second; it seemed like such a no-brainer: because kids will keep dying if we don't have money to figure this thing out. I recovered and explained in more eloquent language than what ran through my head.
"If we don't raise money to fight this horrible disease, it doesn't go away. We can all hope for a cure, but what it boils down to is that it takes money to fight this thing. Plain and simple."
Zach made me incredibly proud with his poise and eloquence. This boy, who just moments before he was called for the interview was playing around on the escalators and reenacting the scene from Elf where Buddy steps on an
Download


Copyright Disclaimer:
This site does not store any files on its server. We only index and link to content provided by other sites. Please contact the content providers to delete copyright contents if any and email us, we'll remove relevant links or contents immediately.