WHITE SPACE IS NOT YOUR ENEMY by Rebecca Hagen & Kim Golombisky
Author:Rebecca Hagen & Kim Golombisky , Date: February 18, 2019 ,Views: 685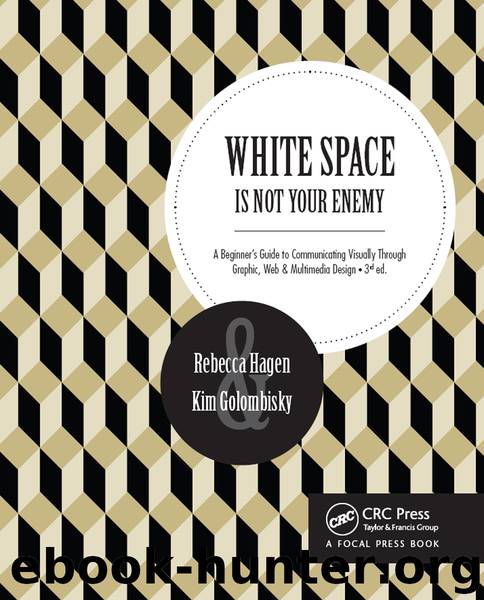 Author:Rebecca Hagen & Kim Golombisky
Language: eng
Format: epub
Publisher: CRC Press



Establishing and detail shots. When your layout calls for more than one image, consider pairing an establishing shot like the temple view at top with a detail shot like the image of the flower market. The contrast of subject makes for a more interesting layout.
CHOOSING MORE THAN ONE PHOTO
In many instances, such as websites, brochures, feature news and magazine stories, you may find that you need more than one image. When choosing multiple images for your project, you should start your selection process using the same criteria discussed earlier in this chapter. Once you've eliminated any poor quality images from consideration, your next step is to look at your potential images with an eye towards contrast. (Remember the element of contrast from mini art school?) While there are many types of contrast, in this case, the contrast you should look for is contrast in image content.
In terms of content, think about using establishing shots, which are wider in scope and content, or detail shots, which are typically closer to the subject and more tightly cropped. For example, an image showing the width of the Grand Canyon is an establishing shot. A close-up image of a rabbit on the canyon rim is a detail shot.
Pairing an establishing shot with a detail shot increases your storytelling power. The establishing shot sets the stage: time, location and action. The detail shot provides additional information, and by nature of close cropping puts your reader "inside" the story.
If your project requires more than two images, the same process applies. You should weed out poor quality images first, then make your remaining selections based on content contrast.
Download


Copyright Disclaimer:
This site does not store any files on its server. We only index and link to content provided by other sites. Please contact the content providers to delete copyright contents if any and email us, we'll remove relevant links or contents immediately.