To Another World... with Land Mines! Volume 3 by Itsuki Mizuho
Author:Itsuki Mizuho [MIZUHO, ITSUKI] , Date: August 15, 2022 ,Views: 10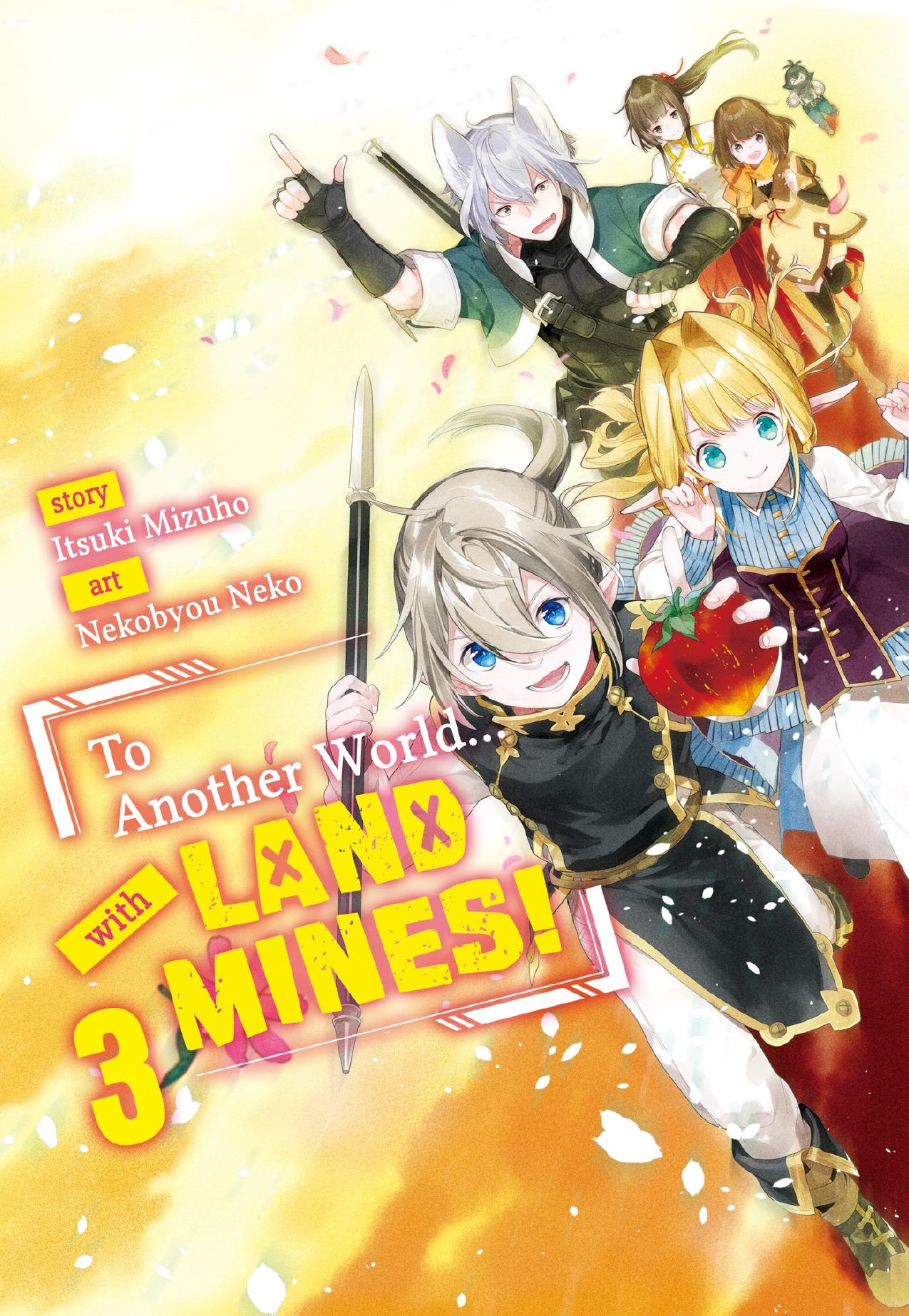 Author:Itsuki Mizuho [MIZUHO, ITSUKI]
Language: eng
Format: epub
Publisher: J-Novel Club
Published: 2022-07-19T00:00:00+00:00



Chapter 3—The First Step towards Obtaining Our Own Home
"Haruka-san, I've sealed the deal," said Diola. "The owner of the plot agreed to sell it for three hundred gold coins."
Diola-san had a beaming smile on her face as she greeted us and told us the news, but that only made us feel uneasy about this turn of events. Diola-san had told us before that the market price of land in that area was around four hundred gold coins per plot.
Even Haruka sounded a bit confused at this as she asked Diola-san to confirm the price. "Um, were there really no problems at all...?"
"Yes, it went quite smoothly. I told the owner that if he insisted on hanging onto that plot, the guild might not be able to act as the middleman in the future. That was how I twisted his arm into giving up—I mean, convinced him to make a decision. Plots in that area are more or less within the guild's jurisdiction, after all."
Diola-san's smile didn't falter in the slightest as she explained. I guess she has a lot of authority as the vice-branch master of the guild here.
"Are you absolutely sure about this, Diola-san?!" Yuki exclaimed.
"Mm, there's nothing to worry about. Besides, there are all kinds of things wrong with the plot—things that are the owner's own fault. If he truly wanted somebody to rent the plot, do you think he would have demolished the house?"
Oh yeah, Diola-san said something about how there used to be a house at that plot, but it fell into disrepair over time and got demolished.
"The owner only wanted to rent the land after the house got demolished, but there was no way the guild could find a buyer given the conditions that the owner had set."
That made sense. It sounded like nobody had wanted to rent that plot even back when there was still a house on it, so it would be hard to find someone who was willing to rent and pay for the construction of a new house.
"The owner probably set the rent at two gold coins per month because he wanted someone to rent the plot and build a house on it for him. Then he'd come up with some reason to kick the tenant out and claim the house for himself. But there's no way the guild could permit something like that to happen." Diola-san sighed; she sounded quite exasperated at her experience. Based on the way Diola-san described the landowner, he didn't sound like a great person.
"So are situations like this the reason you said it's safer to use the guild as the middleman when looking for real estate, Diola-san?" I asked.
"Quite. There are an awful lot of landowners out there who look down on young adventurers and try to cheat or deceive them however they can. Of course, your party has people like Haruka-san who are careful enough, so I doubt any such scheme would work on you. However, it would be troublesome if you got embroiled
Download


Copyright Disclaimer:
This site does not store any files on its server. We only index and link to content provided by other sites. Please contact the content providers to delete copyright contents if any and email us, we'll remove relevant links or contents immediately.