The Saint's Magic Power is Omnipotent Vol. 5 by Yuka Tachibana
Author:Yuka Tachibana [Tachibana, Yuka] , Date: November 25, 2021 ,Views: 29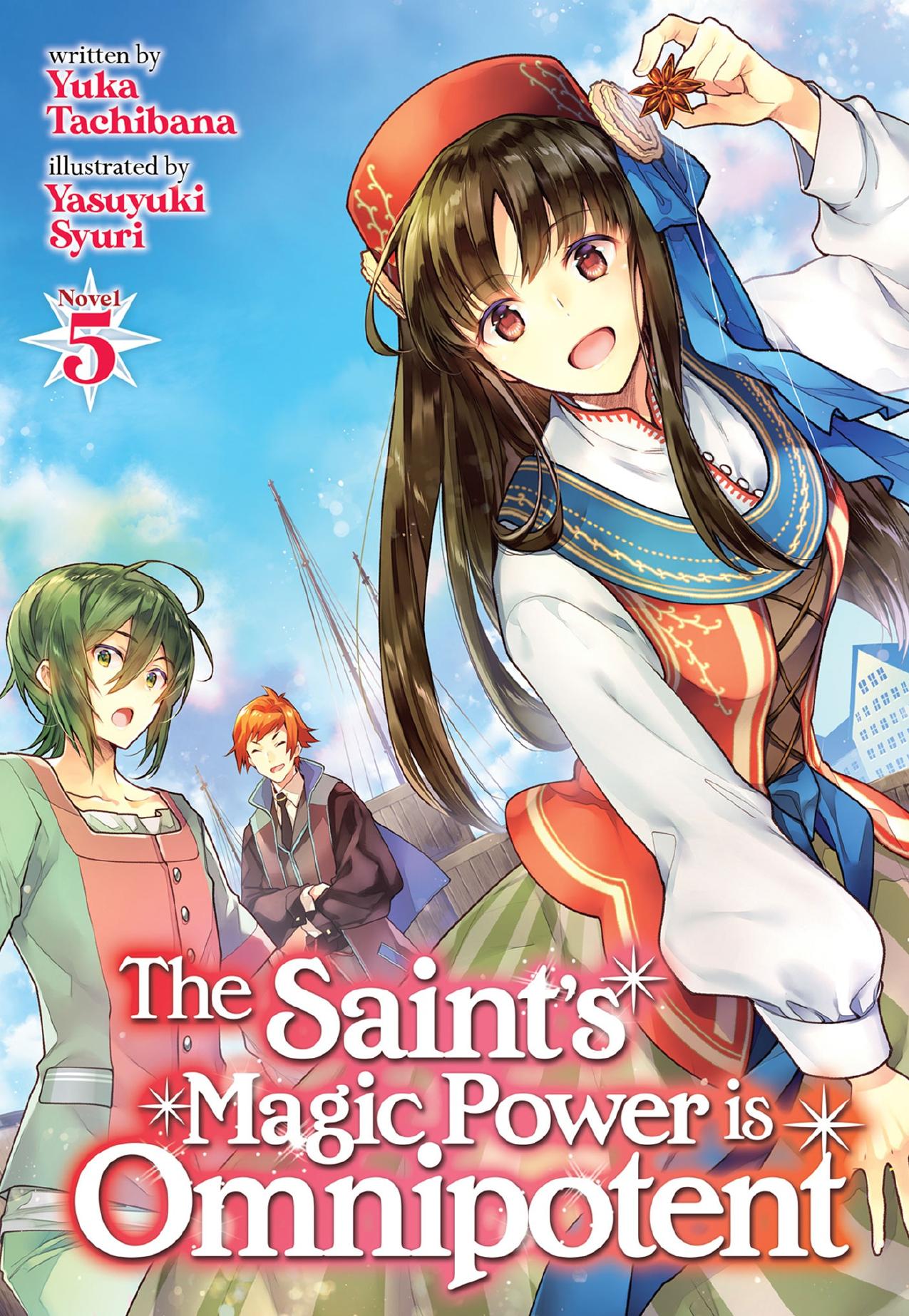 Author:Yuka Tachibana [Tachibana, Yuka]
Language: eng
Format: epub
Tags: light novel
Publisher: Seven Seas Entertainment
Published: 2021-11-01T07:00:00+00:00



***
Three days after Yuri's visit to the institute, we began our study on chirashizushi and miso soup.
I was surprised to hear back from him so quickly—he got back to me the same day we got permission, actually. When he said that we would conduct our survey three days later, well, the speed at which he got everything ready made me realize just how greatly he was looking forward to this.
I wonder how much trouble this caused for Lord Smarty-Glasses…
All it took was one look at his deeply furrowed brow to know the answer.
"Thanks for coming today," I said tentatively, trying to take Lord Smarty-Glasses's mood into consideration.
"And thank you for having us! I simply can't wait," Yuri replied quite cheerfully, a dazzling smile on his face.
In addition to those two, three other mages had joined us. Yuri was their leader, after all. Although usually in name only…
Lord Smarty-Glasses sighed deeply before mumbling his own, "Thank you for having us."
As I led the mages to the dining hall, I learned that they were the top five mages in the Assembly.
The top five? Doesn't that mean these are all extremely busy people?
"Um, what about your schedules? Surely you have other obligations?" I asked in surprise.
"Oh, no need to worry about that," Yuri answered casually.
Lord Smarty-Glasses sighed, and the other three mages chuckled awkwardly. Yeah, my guess was that they had all taken great pains to reorganize their schedules.
Given how dear our ingredients were, I had asked Yuri to find people skilled enough to be able to detect the effects of the food. He had indeed gone and done just that. But I was starting to feel pretty guilty for all of the trouble I had caused.
"The food is a bit sweet, a bit sour. Once you're done eating, please check for any changes in your stats."
"Understood."
"Got it."
I guided everyone into the dining hall, and just as we were getting seated, the servants brought out the food.
I was only serving them chirashizushi to start. If they had both rice and miso soup at the same time, we wouldn't be able to tell which food caused which effect, if we discovered there was one at all.
The mages looked curiously at their dishes, so I gave them a simple explanation of the contents. I warned them that the sour notes came from the vinegar. I didn't want them to innocently take a bite and assume it had spoiled. This seemed to help. They all commented on what an unusual flavor the rice had, but none of them shrank away.
"This tastes so different from anything I've had before. But I don't dislike it."
"Yeah, and I've never even seen these white grains. What do you call this food again?"
"The white grains are rice. They're from another country."
"Are they now?"
The three mages seemed to like the food well enough. I couldn't tell what Lord Smarty-Glasses thought, due to his usual total deadpan. He ate in silence, but I assumed he didn't dislike it, as his brow remained unfurrowed.
Yuri,
Download


Copyright Disclaimer:
This site does not store any files on its server. We only index and link to content provided by other sites. Please contact the content providers to delete copyright contents if any and email us, we'll remove relevant links or contents immediately.