The Prince's Man (The Gareth & Gwen Medieval Mysteries, #13) by Sarah Woodbury
Author:Sarah Woodbury , Date: August 6, 2022 ,Views: 9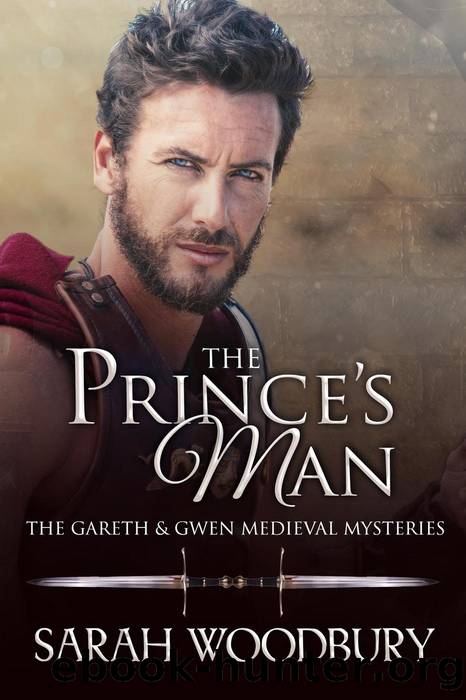 Author:Sarah Woodbury
Language: eng
Format: epub
Tags: medieval mystery, historical mystery, wales, medieval wales, prince of wales, gwynedd, middle ages, medieval, medieval mysteries, brother cadfael
Publisher: The Morgan-Stanwood Publishing Group
Published: 2020-07-19T00:00:00+00:00



Chapter Nineteen
Gwen
Gwen had been standing with her hands clasped before her lips, and now pressed her fingers against them, trying very hard not to show how stunned she was at the news Cadwaladr had brought.
The surprise wasn't because the idea of Henry attacking King Stephen's forces was in any way unexpected. They'd known his return to France earlier that year had been temporary. Nor was it news that Henry would ally with King David and Earl Ranulf and make a pact to split the lands they conquered among themselves.
The message Cadwaladr brought was shocking because it was King Owain Gwynedd to whom Prince Henry was turning, and because he was admitting to the plan before he'd received any assurances of support. There was nothing to prevent Owain from going immediately to King Stephen and laying the entire plot at his feet.
King Owain himself was aware of these issues as much or more than Gwen, and though he was normally a demonstrative person, he managed not to show what he was thinking. Instead, he eased himself onto a nearby bench and settled his back against the wall. All the while, his gaze remained steady on Cadwaladr's face.
The brothers looked at each other for another long moment before Owain asked his first question: "Why me?"
Cadwaladr's reply was immediate. "Why not you?"
Owain spread his hands wide. "You know very well why not. Both Madog of Powys and Cadell of Deheubarth are far more natural allies of Henry than I am."
Cadwaladr had a ready answer for that too, one that was objectively true, but sounded strangely complimentary coming from him. "Neither of them have your power, range, and influence. Nor your honor. They are also both hemmed in by Marcher lords, and have already switched sides multiple times in the war between Stephen and Maud. You have refused to take sides. Ranulf himself says you cannot be bought."
King Owain rubbed his chin as he studied his brother, and then broached the next issue. "Henry is taking a risk in telling me about his plan. What's to stop me from running straight to Stephen?"
"Why would you do that?"
"Stephen is the King of England. Henry remains a pretender to the throne. Which one really has more to offer me?"
Cadwaladr snorted. "Henry will be king one day."
"Stephen's son Eustace is a perfectly worthy heir to the throne."
"Many English barons prefer Henry to Eustace. They just haven't said so yet. Would you really risk Henry's wrath on the chance of getting more than he has just offered you? What more could you want than to rule all of Wales?"
For once, Cadwaladr had a point, and Owain canted his head in tacit admission. "What about Madog?"
"What about him?"
"Well, for starters, he's here. This is the long-awaited wedding of Iorwerth and Marared. You're telling me King Henry is genuinely offering to elevate me above Madog?"
"Henry doesn't trust Madog."
"And he trusts me?" Owain laughed.
Cadwaladr didn't laugh with him, but remained very serious. "Yes."
Owain sobered. "Be that as it may, Madog is your friend.
Download


Copyright Disclaimer:
This site does not store any files on its server. We only index and link to content provided by other sites. Please contact the content providers to delete copyright contents if any and email us, we'll remove relevant links or contents immediately.