The Matchmaker's Gift by Lynda Cohen Loigman
Author:Lynda Cohen Loigman , Date: September 22, 2022 ,Views: 57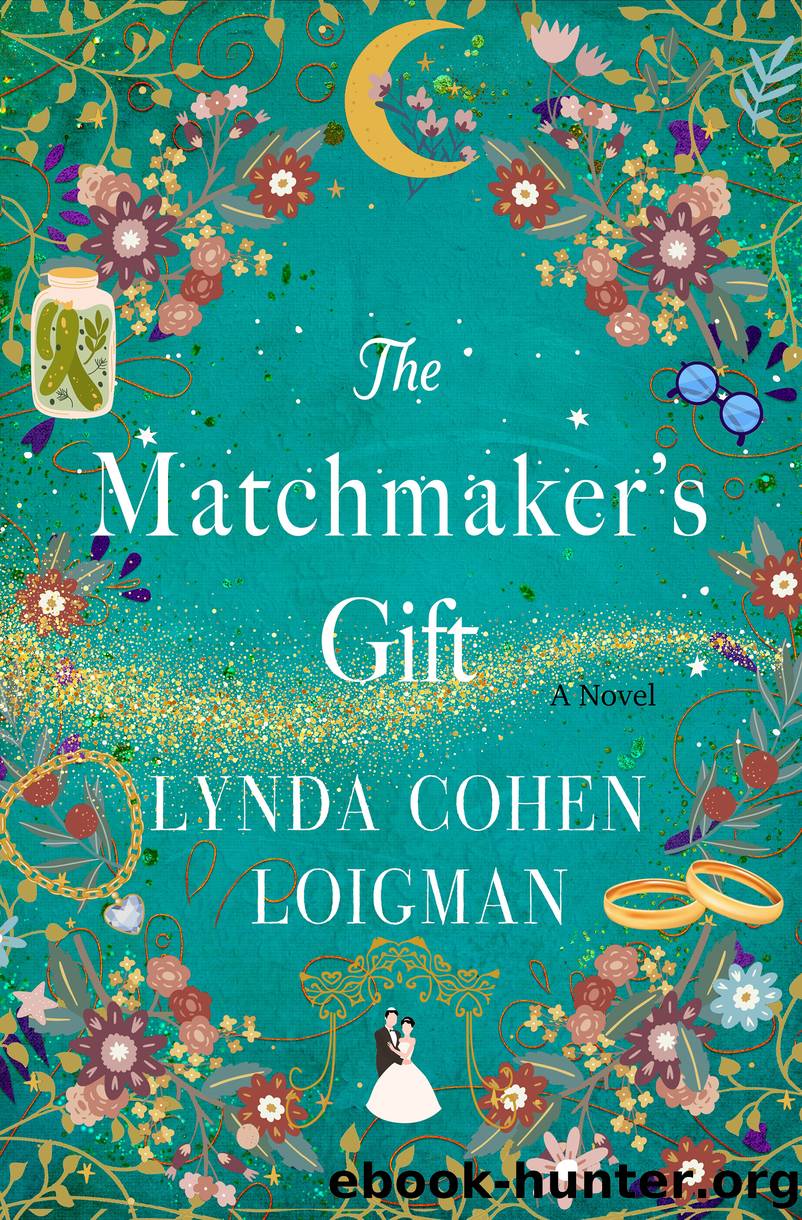 Author:Lynda Cohen Loigman
Language: eng
Format: epub
Publisher: St. Martin's Publishing Group



* * *
Will was delighted with the invitation. "I mean, obviously, I'm not a fashion guy, but it sounds like fun. It'll be different!"
"Absolutely," Abby said.
Outside the entrance to Victor's store, a wide silver banner hung on the stone façade. NICOLE BY ÉTOILE was printed in black, but the dot over the i in "Nicole" was a crescent moon, and the i in "Étoile" was in the shape of a star. Half a dozen spotlights were aimed at the sign, and the letters shimmered over Madison Avenue. An army of tall, black-suited men stood in front of the double doors, holding clipboards and checking invitations.
"Whoa," Will said, gesturing to the crowd that was forming. Although Abby knew none of them personally, she spotted several familiar faces—actresses, photographers, club kids, and journalists mixed with New York City's society ladies. "This is quite a scene."
Abby smiled. "Not how I usually spend my Tuesday nights."
Inside the store, all of the mannequins and clothing displays had been removed. A midnight-blue runway crossed the center of the space, bordered on both sides by rows of Lucite chairs. At the far end of the runway, another silver banner hung suspended from the ceiling. Waiters passed out glasses of expensive champagne, tiny cheese tarts, and beef brochettes, but the vibe in the room was more informal than the food. Abby had worn her Étoile scarf, but she didn't see anyone else wearing Victor's clothes. They were all too conservative for this crowd, who were mostly in jeans or black leather pants. Abby's Ann Taylor suit, which had felt like the most stylish option in her work wardrobe that morning, suddenly seemed dowdy and out of place.
At the bar, they ran into a beaming Victor, who kissed Abby gallantly on both cheeks. Abby introduced Will and extended Diane's regrets. "She's sorry she couldn't be here tonight. I'm afraid she had too much work to leave the office."
"Someone must teach her how to relax!" Victor said. He shook Will's hand and clapped him on the shoulder. "Please," he said, "promise me you won't let this beautiful young woman meet the same terrible fate. Don't let her follow in Diane's footsteps. Life cannot be only for work."
It was impossible to resist Victor's charm. "I'll try," Will laughed. "But Abby is determined. And unfortunately, lawyers work very long hours."
"That settles it then!" Victor turned to Abby. "We must find you another career." He raised an eyebrow and studied her face. "You have lovely cheekbones, ma chère. If you were taller, you might have modeled for Nicole's new collection."
Abby almost choked on her champagne. "I don't think so," she coughed. "Besides, without us lawyers, who would watch out for you?"
"Ah," Victor said, with a sheepish grin. "You are not only beautiful but wise as well. Will, you and I are lucky men. Abby and Nicole have such ambition! Such energy! I'm ready to start spending more time away from work, but Nicole is ready to build an empire." He tapped his watch and winked at them both.
Download


Copyright Disclaimer:
This site does not store any files on its server. We only index and link to content provided by other sites. Please contact the content providers to delete copyright contents if any and email us, we'll remove relevant links or contents immediately.