The House of Government by Slezkine Yuri
Author:Slezkine, Yuri , Date: January 10, 2018 ,Views: 1727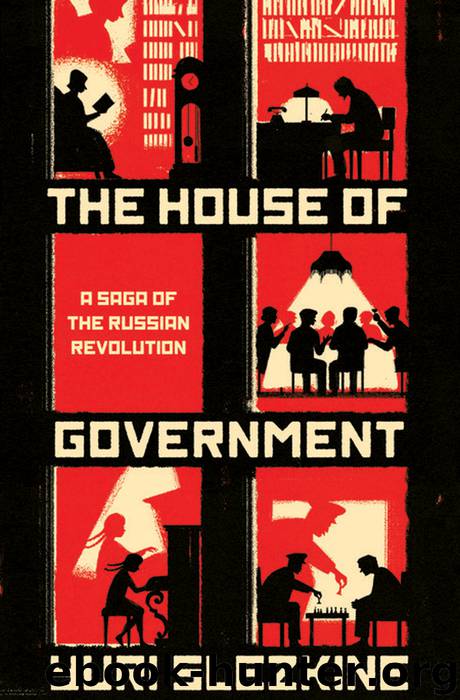 Author:Slezkine, Yuri
Language: eng
Format: epub
Publisher: Princeton University Press
Published: 2017-01-10T05:00:00+00:00



Mikhail Poloz with his daughter Rada, with her hair shaved off for the summer
Five days later, she wrote again:
17 January
Mikhasik, my darling, my very own, beloved Mikhasik! Oh how I want to see you, to hold you, to talk to you, to be silent together in your room at dusk. Over the last several days, I have been overcome by such profound sadness, such a desire to be with you and our Rada, such boundless love for you both. Oh Mikhasik, if only I could be sure that I would get to see you this year … My dears, I love you both with all my heart, and right now my heart is aching with all this love …
My mother writes that you are very, very tired, my love, and that you need lots of care and attention. Oh how happy I would be to give it to you—like back in those days when I would come to Moscow to see you in that big, empty apartment. And as always in such cases, I can't help thinking with acute and painful regret of all those times when I could have given you joy, but didn't, and perhaps even made you suffer instead. It is not good to remember such things in an isolator, when you can't actively express your feelings of love and your desire to make your loved one happy.
I am waiting for your letter, waiting patiently … It may arrive soon—tomorrow or maybe the day after tomorrow. Yesterday I received my mother's letter of January 1; it took 17 days. The mail broke down for a while, but now everything seems to be okay, and my most recent letter to you was sent on its way at the normal time. I hope your letters will start arriving more quickly, too.
Mikhasik, my darling, if you have a free moment, please remember how I wait for your letters.
Oh well, I won't add anything to what just got written. Don't feel bad for me, my darling: such boundless love is a great happiness in and of itself, even in an isolator … I hope you were able to get some pleasure from my letter, too. I want you to be happy. If you are all happy, I, too, am happy and calm, even if far away.
18 January
Dear Mikhasik, a day has passed, but the intensity hasn't diminished. I feel good and sad, and I love you and everyone there. It makes me so happy to read my mother's descriptions of your conversations with Rada. The day will come, won't it, when we can all be together and have such conversations? And in the meantime, I think I can allow myself to feel a little sad between Das Kapital and trigonometry.
Well, that's all for now. I kiss you very, very tenderly, my love …
She continued to correspond with her mother: about her teeth, her shoes, her need for more cod liver oil, her disappointment with Pionerskaia Pravda, her opposition to wallpaper for
Download


Copyright Disclaimer:
This site does not store any files on its server. We only index and link to content provided by other sites. Please contact the content providers to delete copyright contents if any and email us, we'll remove relevant links or contents immediately.