Teller and the Tale by Josipovici Gabriel
Author:Josipovici, Gabriel [Gabriel Josipovici] , Date: January 15, 2020 ,Views: 85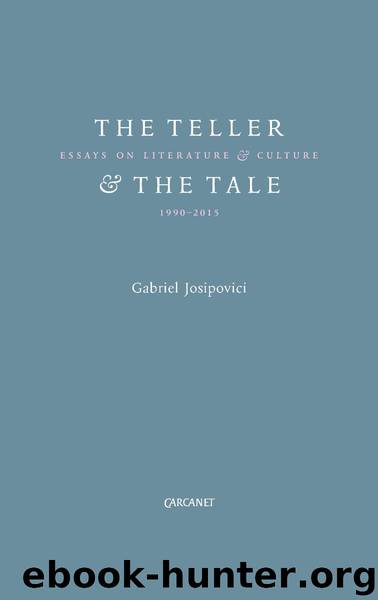 Author:Josipovici, Gabriel [Gabriel Josipovici]
Language: eng
Format: epub
ISBN: 9781784102135
Publisher: Carcanet Press Ltd.
Published: 2017-01-14T16:00:00+00:00



The confusion and turmoil caused by Vivien's growing anxieties and instability, which had lasted for some ten years, starts, in the years covered by this new volume, to recede a little. Vivien seems to accept that there is something seriously wrong with her, and to spend more and more time in what are euphemistically called 'rest-houses', either in the South of France or outside Paris, and Eliot officially announces that she is convalescing or 'recovering', while the two of them and those closest to them know that something is coming to an end, to the relief, at least, of Eliot himself.
Nevertheless, it is a shock to be confronted by Vivien's own letters. One of the strengths of these volumes, as many commentators have noted, is the inclusion of letters to or merely connected with, as well as from, Eliot – though these are necessarily even more selective and dependent on choices made by the editors than are Eliot's own letters. 'Dear Tom,' she writes in January from a rest-home in Sussex, 'Do you wish your wife to be the boon companion of your masseur. I shd like an answer.' In April she writes to Ottoline Morrell: 'I am in great trouble, do not know what to do. In great fear. I wish I could see you.' In July, this, to Middleton Murry:
You sent me the necessary words: 'Keep calm & quiet.' I managed to for that day, but you know, I can't. Something awful has happened to me. I can't help myself & I can't ask God to help me. I don't ask Tom to help me now. I am quite alone & I have nothing at all inside. It is absolutely dark. I must speak to you honestly, for there is no one else who wd at the same time understand & not be hurt by it.
I can't keep calm & quiet, John. It's no use. Why does Tom love me? You know I love Tom in a way that destroys us both. And it is all my life. Nothing remains.
Download


Copyright Disclaimer:
This site does not store any files on its server. We only index and link to content provided by other sites. Please contact the content providers to delete copyright contents if any and email us, we'll remove relevant links or contents immediately.