Rama 3 - The Garden of Rama by The Garden of Rama
Author:The Garden of Rama [Rama, The Garden of] , Date: May 5, 2021 ,Views: 23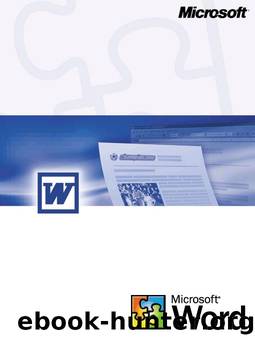 Author:The Garden of Rama [Rama, The Garden of]
Format: epub
Published: 2010-04-12T09:24:09.369000+00:00



"Not for me, mon came" Eponine replied in a warm, friendly tone. "I have enough vices. And I could never, never control something that was truly better than sex."
Kimberiy Henderson laughed heartily, her long blond locks bouncing on her shoulders. She was twenty-four, a year younger than her French colleague. The two of them were sitting in the smoking lounge attached to the women's shower. It was a tiny square room, no more than four
268 ARTHUR C. CLARKE AND GENTRY LEE
meters on a side, in which a dozen women were currently standing or sitting, all smoking cigarettes.
"This room reminds me of the back room at Willie's in Evergreen, just outside of Denver," Kimberly said. "While a hundred or more cowboys and rednecks would be dancing and drinking in the main bar, eight or ten of us would retreat into Willie's sacred 'office,' as he called it, and fuck ourselves completely up with kokomo."
Eponine stared through the haze at Kimberly. "At least in this lounge we aren't harassed by the men. They are absolutely impossible, even worse than the guys in the detention village at Bourges. These characters must think about nothing but sex all day long."
"That's understandable," Kimberly replied with another laugh. "They're not being closely watched for the first time in years. When Toshio's men sabotaged all the hidden monitors, everybody was suddenly free." She glanced over at Eponine. "But there's a grim side as well. There were two more rapes today, one right in the coed recreation area."
Kimberly finished one cigarette and immediately lit another. "You need someone to protect you," she continued, "and I know Walter would love the job. Because of Toshio, the cons have mostly stopped trying to hit on me. My main concern now is the ISA guards—they think they're hot shit. Only that gorgeous Italian hunk, Marcello something or other, interests me at all. He told me yesterday that he would make me 'moan with pleasure' if I would just join him in his room. I was sorely tempted until I saw one of Toshio's thugs watching the conversation."
Eponine also lit another cigarette. She knew it was ridiculous to smoke them one after another, but the passengers on the Santa Maria were only allowed three half-hour "breaks" each day and smoking was not permitted in the cramped living quarters. While Kimberly was momentarily sidetracked by a question from a burly woman in her early forties, Eponine thought about the first few days after they had left die Earth. Our third day out, she recalled, Naka-mura sent his go-between to see me. I must have been his first choice.
The huge Japanese man, a sumo wrestler before he be-
THE GARDEN OF RAMA
269
came a bill collector for a notorious gambling ring, had bowed formally when he had approached her in the coed lounge. "Miss Eponine," he had said in heavily accented English, "my friend Nakamura-san has asked me to tell you that he finds you very beautiful. He offers you complete protection in exchange for your companionship and an occasional favor of pleasure.
Download


Copyright Disclaimer:
This site does not store any files on its server. We only index and link to content provided by other sites. Please contact the content providers to delete copyright contents if any and email us, we'll remove relevant links or contents immediately.