Housekeeping Mage from Another World: Making Your Adventures Feel Like Home! Volume 2 by You Fugurama
Author:You Fugurama [FUGURAMA, YOU] , Date: August 15, 2022 ,Views: 11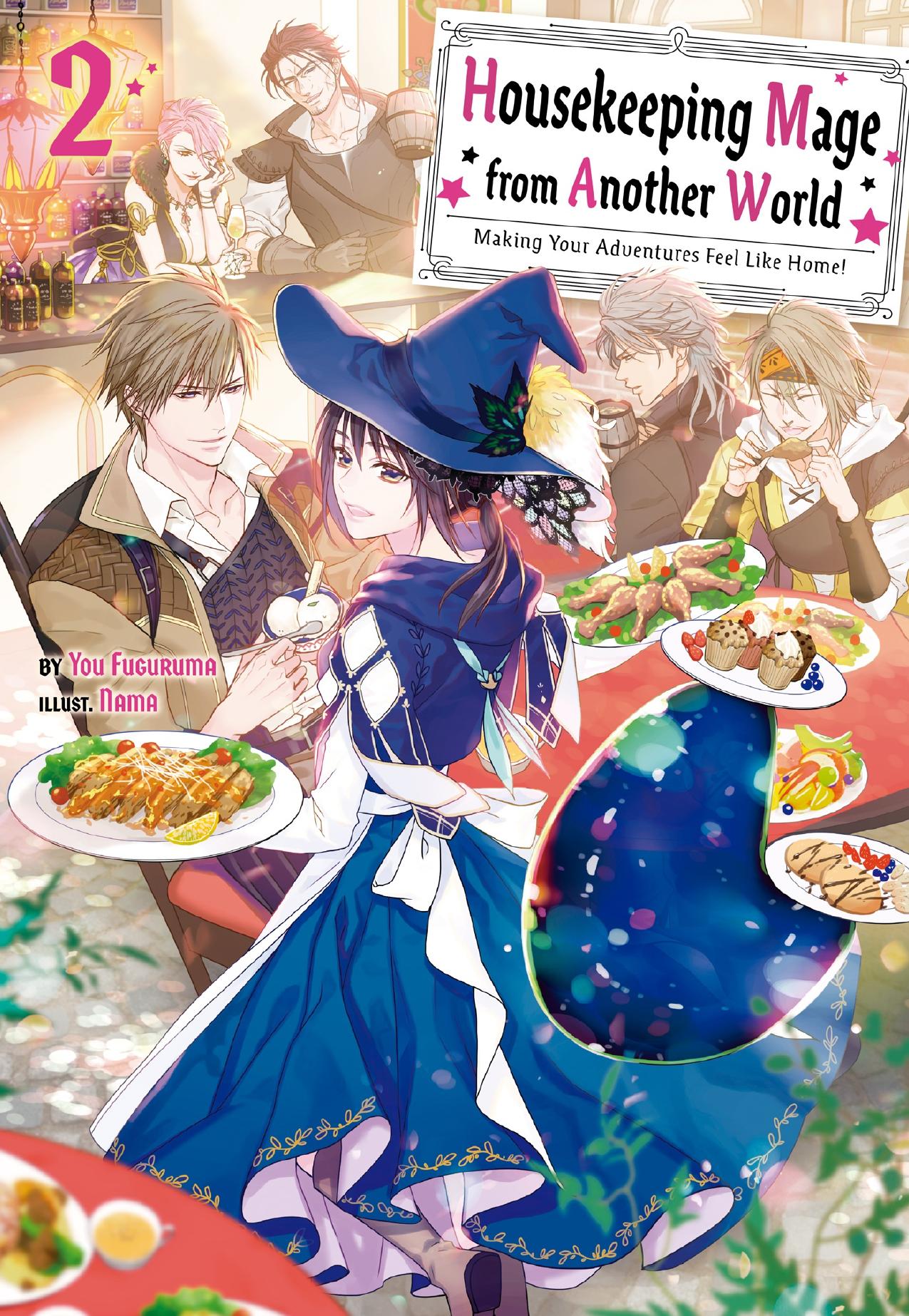 Author:You Fugurama [FUGURAMA, YOU]
Language: eng
Format: epub
Publisher: J-Novel Club
Published: 2022-07-25T00:00:00+00:00



6
Early morning, before sunrise:
The day's breakfast was root vegetable soup with stock made from snowbird bones, and open sandwiches of buttered rye bread sprinkled with herbs. Shiori also grilled the last of the beef they'd received from Anika. It was nothing if not lavish—a feast of fresh Brovito produce. After breakfast, Alec and the adventurers took down their camp.
When he was sure that preparations for their departure were complete, Alec turned to Nils and Ellen, who had come to see them off and have a little breakfast.
"The rest is up to you," Alec said. "Sorry for heading back early."
"We'll be fine, Alec," said Nils. "I expect we'll be back in just a couple of days anyway."
"A group of physickers from the refugee camps are returning to Tris," added Ellen. "That's where the critically injured will go, and we're scheduled to accompany them."
Nils and Ellen smiled wearily as they spoke. Apparently, a medic squad was being dispatched from a neighboring town's knight brigade too.
"Glad to hear it. Do your best out there, but don't push yourselves."
"Good idea. Wouldn't want to do that."
"Got it. No pushing ourselves."
There was an unspoken message in the grins they shared, and Shiori felt suddenly awkward. Her eyes darted around for somewhere safe to rest. Rurii, however, jumped into the air with delight, making Alec, Nils, and Ellen laugh. Shiori looked a bit troubled at first, and her eyebrows drooped, but eventually she, too, broke into something of a pained smile as she held out a package for Nils and Ellen.
"Um, this... This is for you two. I don't think we'll need it on the way home."
It was Shiori's homemade field rations—soup and risotto. She'd labeled everything so it wouldn't get mixed up.
"Wow, thank you! We'll sneak them in during breaks," said Nils.
"To be honest, the knights have the most horrendous fare..." Ellen agreed.
They shared an uneasy glance.
"We can't judge them too harshly given the circumstances...but there are limits, you know?" said Nils. "That thing they called a 'stew' last night? It was little more than a milky... Oh, I don't even know what you'd call it..."
"Yeah... Half-cooked vegetables swimming in incredibly fatty milk. And a weird scum floating around on the top of it... We would've been better off with plain old heated milk instead of whatever that was."
"And the beef was so hard I couldn't even chew it. It feels like some kind of jaw workout. They just grill it for such a terribly long time..."
Nils and Ellen's eyes went blank. It seemed the greatest cause of their fatigue was actually the food. The two had ostensibly come to see their fellow adventurers off, but it was just as possible they'd had enough of the knights' food and fled. The other adventurers chuckled at the fact that they'd gotten better meals thanks to Shiori, but all anyone could do now was pray that Nils and Ellen were properly fed for their remaining days on duty.
"Well, we'd better be off. The travelers are probably all ready to go.
Download


Copyright Disclaimer:
This site does not store any files on its server. We only index and link to content provided by other sites. Please contact the content providers to delete copyright contents if any and email us, we'll remove relevant links or contents immediately.