Harry Potter and the Sorcerer's Stone: Illustrated [Kindle in Motion] (Illustrated Harry Potter) by J.K. Rowling
Author:J.K. Rowling , Date: August 14, 2020 ,Views: 821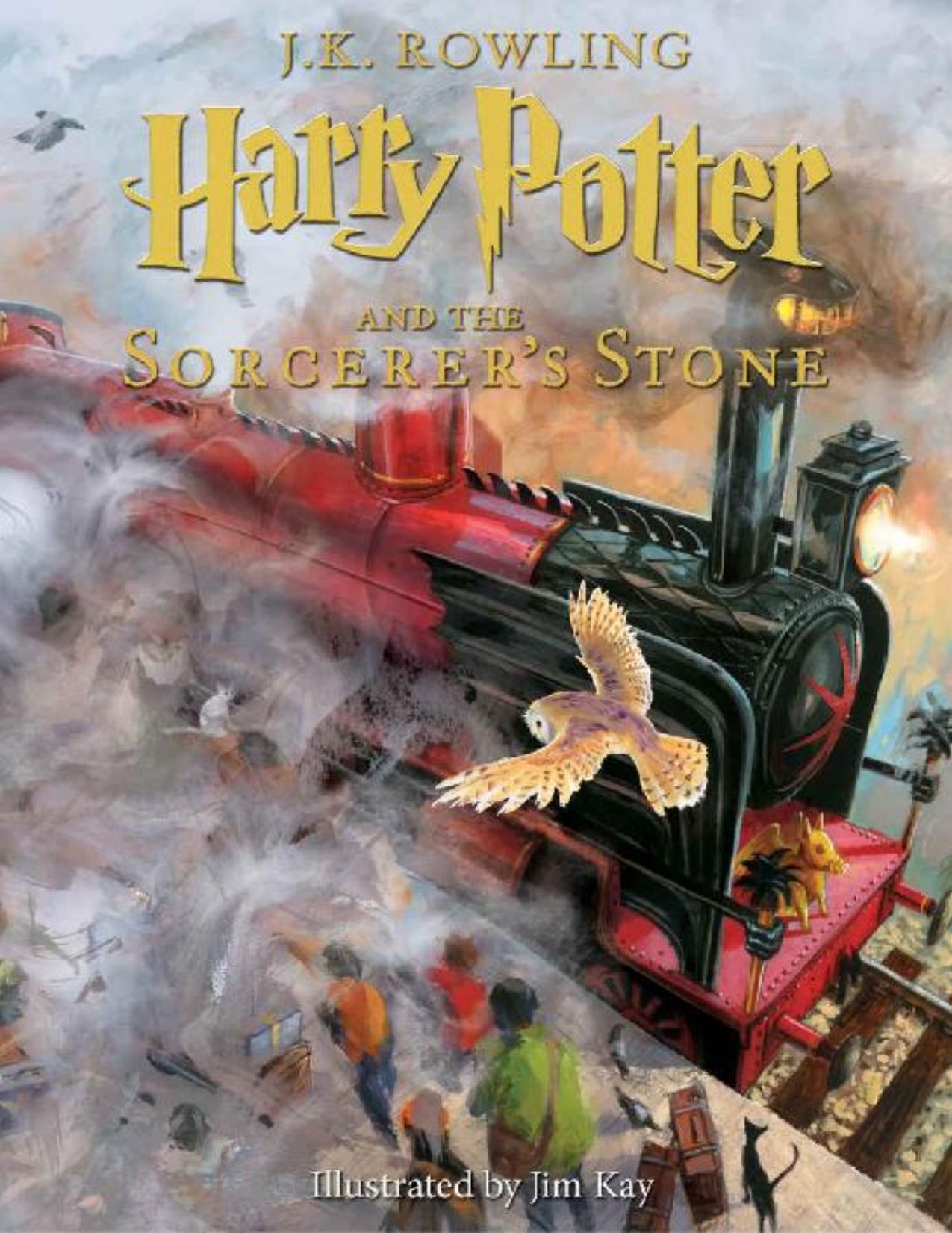 Author:J.K. Rowling
Language: eng
Format: azw3
ISBN: 9781781109526
Publisher: Arthur A. Levine Books
Published: 2017-09-05T04:00:00+00:00



Malfoy and Crabbe weren't there yet. The crystal trophy cases glimmered where the moonlight caught them. Cups, shields, plates, and statues winked silver and gold in the darkness. They edged along the walls, keeping their eyes on the doors at either end of the room. Harry took out his wand in case Malfoy leapt in and started at once. The minutes crept by.
"He's late, maybe he's chickened out," Ron whispered.
Then a noise in the next room made them jump. Harry had only just raised his wand when they heard someone speak—and it wasn't Malfoy.
"Sniff around, my sweet, they might be lurking in a corner."
It was Filch speaking to Mrs. Norris. Horror-struck, Harry waved madly at the other three to follow him as quickly as possible; they scurried silently toward the door, away from Filch's voice. Neville's robes had barely whipped round the corner when they heard Filch enter the trophy room.
"They're in here somewhere," they heard him mutter, "probably hiding."
"This way!" Harry mouthed to the others and, petrified, they began to creep down a long gallery full of suits of armor. They could hear Filch getting nearer. Neville suddenly let out a frightened squeak and broke into a run—he tripped, grabbed Ron around the waist, and the pair of them toppled right into a suit of armor.
Download


Copyright Disclaimer:
This site does not store any files on its server. We only index and link to content provided by other sites. Please contact the content providers to delete copyright contents if any and email us, we'll remove relevant links or contents immediately.