GraphITA by Vittorio Morandi & Luca Ottaviano
Author:Vittorio Morandi & Luca Ottaviano , Date: February 24, 2021 ,Views: 14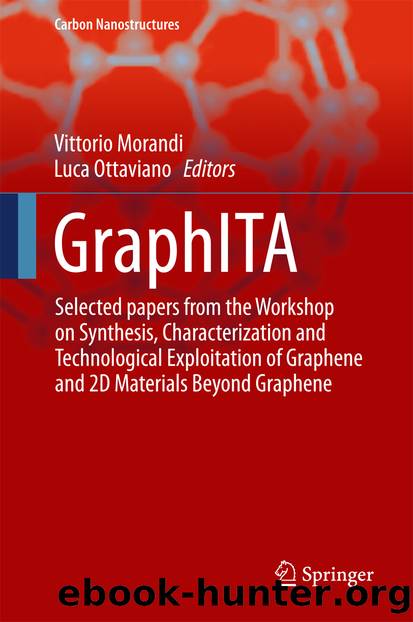 Author:Vittorio Morandi & Luca Ottaviano
Language: eng
Format: epub
Publisher: Springer International Publishing, Cham



11.
Camiola, V.D., Farchioni, R., Pellegrini, V., Tozzini, V.: Hydrogen transport within graphene multilayers by means of flexural phonons. 2D Mater. 2(1), 014009 (2015)
12.
De Andres, P.L., Guinea, F., Katsnelson, M.I.: Bending modes, anharmonic effects, and thermal expansion coefficient in single-layer and multilayer graphene. Phys. Rev. B 86, 144103 (2012)Crossref
13.
Tozzini, V., Pellegrini, V.: Prospects for hydrogen storage in graphene. PCCP 15(1), 80–89 (2013)Crossref
14.
Klechikov, A., Mercier, G., Sharifi, T., Baburin, I.A., Seifert, G., Talyzin, A.V.: Hydrogen storage in high surface area graphene scaffolds. Chem. Commun. 51, 15280–15283 (2015)
Download


Copyright Disclaimer:
This site does not store any files on its server. We only index and link to content provided by other sites. Please contact the content providers to delete copyright contents if any and email us, we'll remove relevant links or contents immediately.