Eyes Like Those by Melissa Brayden
Author:Melissa Brayden [Brayden, Melissa] , Date: October 30, 2017 ,Views: 4103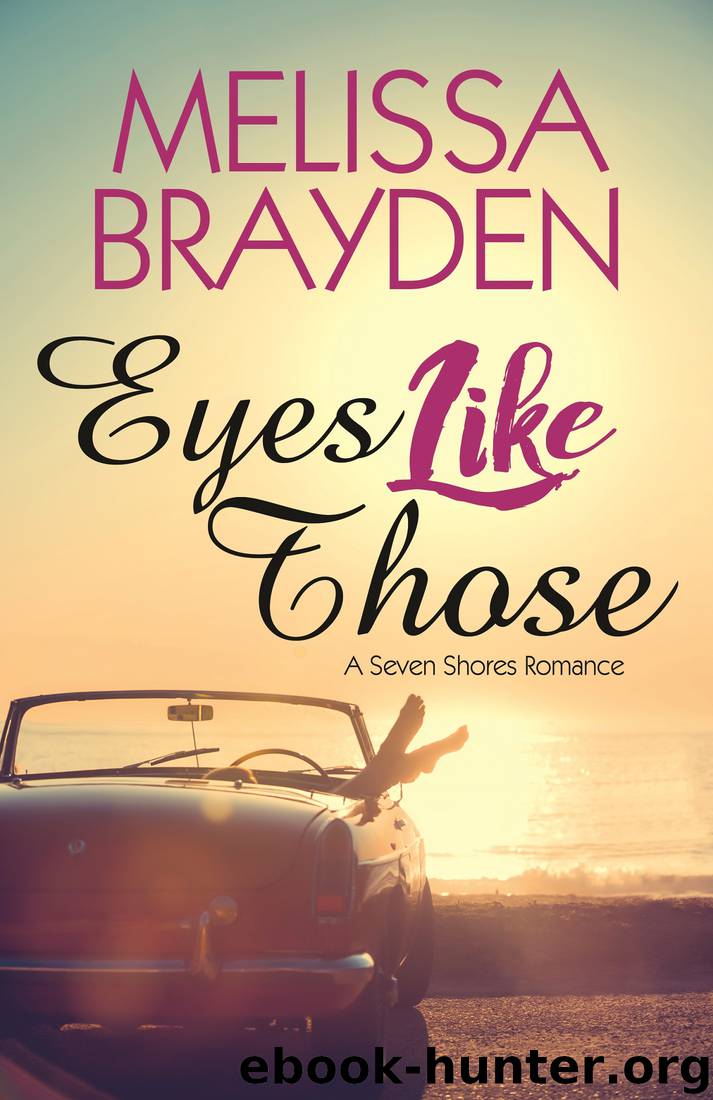 Author:Melissa Brayden [Brayden, Melissa]
Language: eng
Format: epub
ISBN: 9781635550115
Publisher: Bold Strokes Books
Published: 2017-09-20T04:00:00+00:00



*****
Three days later, Isabel sat in a director's chair off to the side of set, watching as Greg Beckett directed her episode. As in, the actual episode she wrote, the one that would appear on network television. Not the made-up-land in her head where things like this usually happened. Trippy was an understatement.
"All right, and we're going again," he called to the set after a brief conference with the actors. In this case, Aspen and Luke, who took their beginning positions on the set of the cabin.
And they were off!
Isabel sat forward, taking in the fact that the characters she'd known for years were now speaking her words. She stayed out of the way as Taylor had instructed but was on hand to consult and advocate for her script as needed. It was hard not to jump in each step of the way and offer her opinion; she had so many. But it wasn't her place, and she gave Greg room to work. Luckily, they seemed to be on the same page creatively, and Greg's vision only enhanced her dialogue.
"Cut," Greg yelled, after a particularly saucy take, where Lisette and Thomas were practically breathing the same air, yet not actually touching. She had to hand it to Aspen—the woman was on fire and bringing the scene to life with more quiet passion than even Isabel had first imagined. And then there was the fact that Aspen was stunning—wide-eyed, with gorgeous thick dark hair and a sexy voice, and that didn't even touch the way she moved—full of grace and confidence, all the things Isabel lacked. But Aspen's past with Taylor was never far from Isabel's mind. In fact, given the incessant text messaging the other night, a small part of her couldn't help but wonder if maybe it wasn't as over as Taylor seemed to think.
Once they called a five, Isabel made a grab for a bottle of water, finding herself standing alongside Aspen at the craft services table. She wore a silk white robe, her wardrobe for the scene, and began making herself what looked to be a lettuce sandwich.
"You should be quite proud of yourself," Aspen said, eying her.
Isabel glanced behind her. "Oh, sorry. Me?"
"You." Aspen relaxed into a dazzling grin. "For the episode. I will admit to being a skeptic at first. You saw my reaction at the table read. How awful of me! But honestly, Isabel, it's pulling in some big reactions." She glanced around at the various members of the crew.
"I hope so. Just trying to tell a good story." She looked up tentatively at Aspen, who was a good four inches taller than she was, and, wow, this woman was pretty, even more so when she flashed that catlike smile.
"You're talented. You should know that," Aspen said. And then there was that charm. Even with all she knew about Aspen from Taylor, she still felt somehow honored that Aspen was paying attention to her. What the hell was that about? When Aspen focused on her, it felt like bathing in a warm light.
Download


Copyright Disclaimer:
This site does not store any files on its server. We only index and link to content provided by other sites. Please contact the content providers to delete copyright contents if any and email us, we'll remove relevant links or contents immediately.