Corin by Ava Burkhart
Author:Ava Burkhart [Burkhart, Ava] , Date: January 14, 2021 ,Views: 10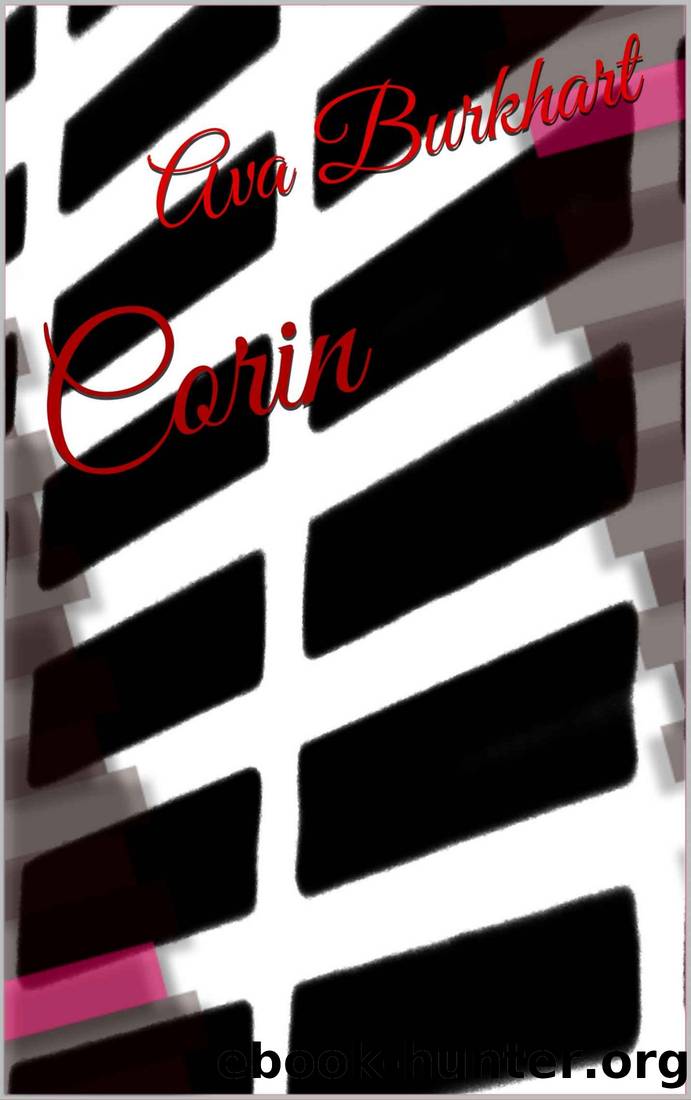 Author:Ava Burkhart [Burkhart, Ava]
Language: eng
Format: epub
Tags: Supernatural Romance, pulp
Publisher: Lulu
Published: 2018-05-04T23:00:00+00:00



Chapter 9. Two Hours Late
I saw her out. Corin was headed out to feed and promised that she would be back in an hour. One hour turned into two, turned into three. All this time and she never so much as texted to say she'd be late. I paced around the living room, hardly minding the crime drama on the screen. I hammered out a quick message.
- "still waitin!!! hope u didnt find a new fake girlfriend"
I gave it a few minutes. Nothing. Every tick of the clock struck me like another punch in the chest. I knew that something was wrong. Part of me thought that she had run away, headed back home to France. Part of me thought she was on a spree. The other part of me didn't know what to think.
I decided I had to do something, so I threw on my leather jacket. She wouldn't tell me where she was going meaning I had to hazard a guess. The only thing that made sense was her house near the In Between. I hailed a cab, practically running right in front of him. "Extra tip if you get me there quick."
I called her twice on the way there, hoping for any sort of answer. Again, I got nothing. It wasn't a long trip. I remember the cabbie tried to talk to me while he was driving but I wasn't listening. When he did finally pull up, I tossed a handful of cash into the tray. I still have no idea how much I tipped that guy.
I ran out of that taxi like a bat out of a hot place. Up the stairs and to the door. My worries were confirmed when I saw that the door had been kicked open, splinters hanging from the latch. The sound of a struggle came from inside. I opened the door and ran in to see my worst nightmare.
The scene in the living room was one of chaos. The furniture was near destroyed, everything was a wreck. Standing in the middle of the room were two people. Corin was facing me, her face a twisted mask of agony and hatred. She was covered with blood and holy water burns. The other person's back was to me but even then I knew who it was immediately.
"Mom, stop!"
I made my way into the middle of this fight. My mom dodged back, putting both of us into her line of sight. She was bruised and bloody but not even close to backing down.
"Lindsay Ellen, you leave this instant."
"Rose is right, you should leave," Corin followed.
I could tell she was trying to protect me, just like mom. But I wasn't having it. "Why don't the both of you shut up?"
My mom was the next to speak. "Did you know who she was? You had to have known what she was but you still let her into your home."
"Lindsay, watch out!" Corin exclaimed.
I didn't know what she was talking about but then it hit me.
Download


Copyright Disclaimer:
This site does not store any files on its server. We only index and link to content provided by other sites. Please contact the content providers to delete copyright contents if any and email us, we'll remove relevant links or contents immediately.