Chicken Soup for the Teenage Soul on Tough Stuff by Jack Canfield
Author:Jack Canfield [Canfield, Jack] , Date: November 28, 2017 ,Views: 657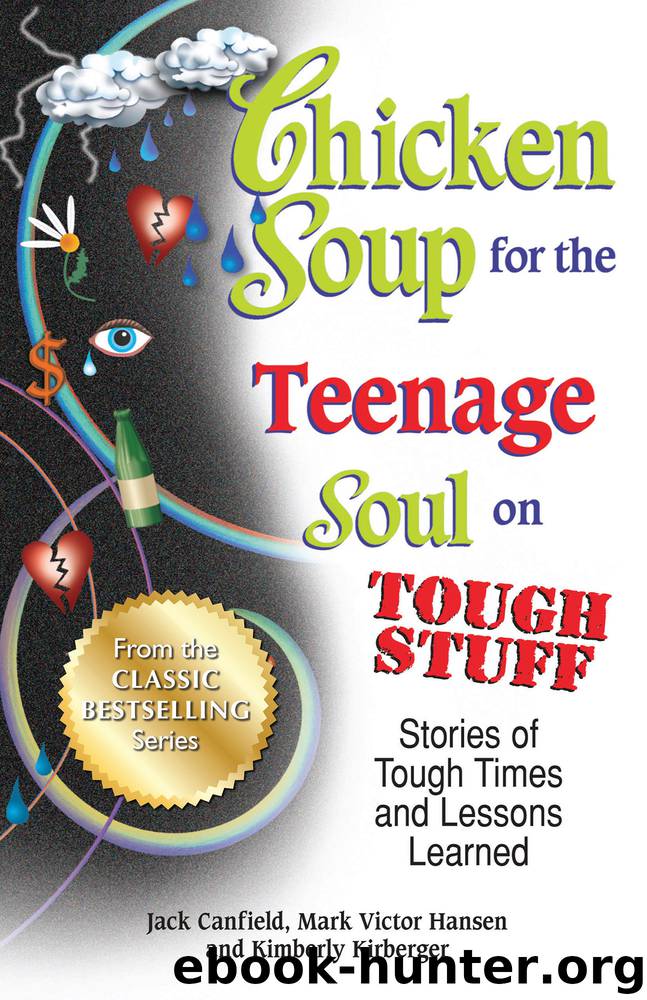 Author:Jack Canfield [Canfield, Jack]
Language: eng
Format: epub
Google: 9LJvBwAAQBAJ
Publisher: Chicken Soup for the Soul Publishing
Published: 2010-08-31T21:02:13+00:00



Unstoppable
When I was fourteen, my life was pretty normal. I chilled with friends, worked to keep my grades up and played hockey. Everyone thought I was a shoo-in to be the goalie on the junior-varsity team when I started school in the fall. In fact, I'd attended goalie camp in Canada right before leaving for summer camp in late July.
It was my third summer at Camp Becket. We were about halfway through the session, and "Dad's Weekend" was about to start. I was psyched. My dad works a lot in Manhattan, and at home I was always on the ice—my dream was to play in the NHL one day—or hanging with my friends, so this weekend was one thing we always looked forward to.
On August 5, the day before my dad was supposed to drive up, I started feeling really weird. At dinner I didn't have much of an appetite, and I was totally freezing. I dug through the lost-and-found for a sweatshirt, then lay down on the Ping-Pong table until the rest of my cabin was done eating. I felt really achy and tired, as if I had a bad case of the flu. My legs felt like they were made of ice, and I couldn't stop shaking.
When I checked myself into the infirmary, the camp doctor told me I had a 102-degree fever. I puked my guts up all night. The next morning, I was so weak I could barely get out of bed. When I did finally make it to the bathroom, I passed out for a few seconds and hit my head on the sink. When I came to, I couldn't stop throwing up. As I was getting back into bed, the counselor on duty noticed two huge purple splotches on my stomach. She radioed the doctor, and two minutes later they'd started an I.V. of antibiotics and called 911. By the time the ambulance arrived, there were splotches all over my body and my skin was turning blue.
The trip to the hospital is a blur. All I could focus on was how cold I was. I had no idea that I was close to dying, or that halfway through the thirty-minute trip to the hospital, the ambulance had to pull over and wait for another ambulance that had life-support equipment.
I'd contracted meningococcemia, a type of rare bacterial infection called meningococcal meningitis that's usually fatal in the first thirty-six hours after you catch it. Even if it doesn't kill you, you've still got a huge chance of going deaf, having your organs shut down or being permanently brain damaged.
Meningococcemia can be spread through saliva, so I might have contracted it from sharing a water bottle on a hike two days before. People can be a carrier of the disease without getting sick. It's so rare that not every hospital has the equipment to treat it—including the one I was first taken to. The doctors in the ER put me in a drug-induced coma to help fight the infection and because my pain was so intense.
Download


Copyright Disclaimer:
This site does not store any files on its server. We only index and link to content provided by other sites. Please contact the content providers to delete copyright contents if any and email us, we'll remove relevant links or contents immediately.